MapleStory Blitz's Luminous Update Delivers A New Hero and More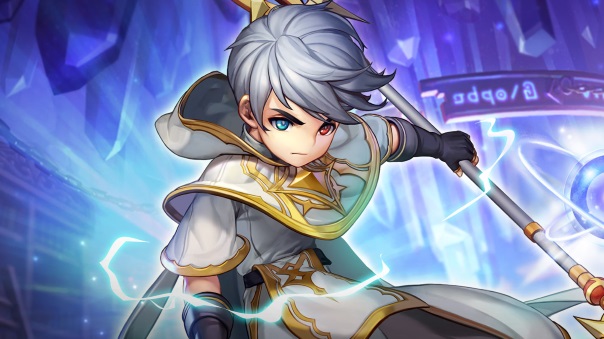 The latest update to MapleStory Blitz is "Luminous: The Guardian of Equilibrium. It will allow players to utilize the unique powers of the all-new character Luminous, along with an exclusive quest and card pack. In addition to this, there are new cards, new companions (Lania, Vieren, Arin and more), an Event Quest to earn a rare 'Luminous Gift Box' and a second reward in the form of a 'Special Luminous Portrait' for reaching level 5 as Luminous.  Luminous is known for his grand achievements and contribution in sealing the Black Mage in the original MapleStory. He offers the following skills:
·        Armageddon – Eliminates all enemy monsters and summons the highest-cost monster from player's deck;
·        Memorize – Acquires one 'Memorize' effect of adding the same card previously used back to the player's deck;
·        Ender – Defeats an enemy and silences it;
·        Equilibrium – All players gain Mana equal to the number of times the player swapped between Sunfire and Eclipse.
Kick9 brings the global MOBA phenomenon to mobile and tablet devices today with MOBA Legends.
by MissyS
an-favorite Star Ocean characters Fayt and Rena first appeared in the Japanese version of Final Fantasy Brave Exvius.
by Ragachak