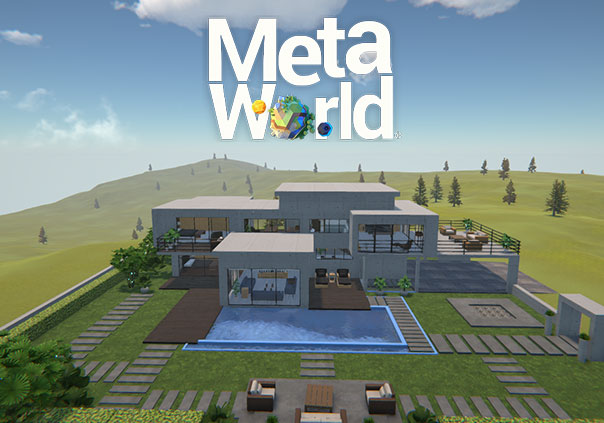 MetaWorld is a VR virtual world simulation game developed by HelloVR for PC with early access versions available for purchase on the game's official website. In MetaWorld players can experience a 20,000 square mile, massively scaled open world with activities and adventures that can be experienced with others.
The game world in MetaWorld is persistent in nature, truly adding to the feeling that the world is living and breathing. If you move an object or leave it somewhere else it will be there whether you're logged in or not until either you or another person decides to move it again. Neighbors will even be nearby your home, giving you more people to interact with. The world is constantly changing so you never know what differences you might find each time you enter it.
Reacquaint yourself with friends or make new ones with a variety of activities. In MetaWorld you can go hunting, fishing, camping, snorkeling, sailing, go-karting and more! Realistic physics simulations ensure that you're going to have a natural, fluid time doing tons of cool things with other players.
What makes MetaWorld even more of a lifelike experience is you can build and share your simulations. You can even monetize them in a marketplace system and sell them to other players! Collect things that you deem valuable in your backpack to save for your own uses or to sell off later. Learning new skills and mastering them will prove to be both rewarding and profitable in this world.
Take part in an engaging, living, breathing VR simulation game like none other in MetaWorld. Explore, create, make friends, run your virtual business, and make friends with your neighbors! Make your living space what you want it to be and craft a life for yourself like none other!
Status: Pre-Release
Business Model: Retail
Developer: HelloVR
Publisher: HelloVR
Category:

Stand-alone

Genre(s):

3D, Simulation, Virtual Worlds

Platforms:

PC, Steam



Recommended System Requirements:

OS: Windows 7 or later
CPU: Intel i7
RAM: 16 GB
GPU: Intel i7
HDD: 500 MB



Description: MetaWorld is a VR virtual world simulation game where players can explore, create, and customize their very own home while taking part in a breathing world. Engaging and unique experiences with friends will have you coming back for more of this massive virtual world.
ArenaNet is preparing to surprise and delight fans at TwitchCon this Friday, Sept. 25, and Saturday, Sept. 26.
by MissyS
Trove has introduced a new class today, the Tomb Raiser.
by MissyS
Gamania has announced the official launch of Divina at 3pm Pacific today (July 25).
by MissyS