The First Descendant Beta Begins On Steam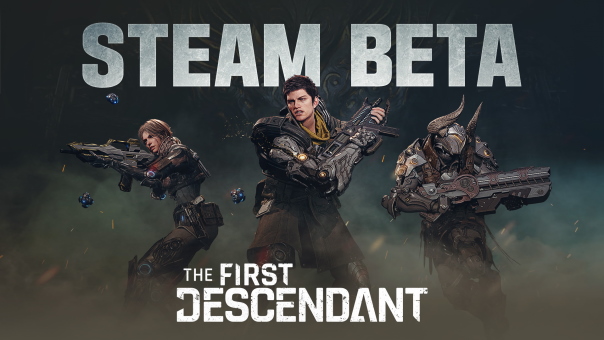 Today NEXON began their eagerly-awaited Steam beta test for NEXON GAMES' The First Descendant which runs from Thursday, October 20th, 2022 at 00:00 PDT until Wednesday, October 26th, 2022 at 23:59 PDT.
The Steam beta allows players to experience the diverse content of The First Descendant including 10 unlockable characters, each with unique abilities, as well as missions, weapons, grappling hooks, and huge boss fights.
In-Game Events:
Beta players can join in-game events to earn currency and rewards that unlock more playable characters or improve weapons and abilities.
Players will earn the "Frost Walker Hunter" title at launch upon completing Void Intercept Battle "Frost Walker" Mission during the Steam Beta.
New Discord Channel:
NEXON has opened The First Descendant's Discord channel with the latest news and information while letting fans discuss the game with fellow fans. Fans wanting to learn more about the lore, history, characters and other details of the game should visit the new The First Descendant website here.
Twitch Drops
Fans who couldn't register for the Steam Beta ahead of time can still get a Steam beta key via Twitch Drops, which will be available through The First Descendant's live streams, which can be found here. Check out the list of Twitch Drop missions and rewards below:
Steam Beta Key | Watch The First Descendant Stream for 15 Minutes
100,000 Gold | Watch The First Descendant Stream for 30 Minutes
250,000 Gold & 5000 Qulipothium | Watch The First Descendant Stream for 1 Hour
60 Caliber | Watch The First Descendant Stream for 1 Hour and 30 Minutes
600 Caliber | Watch The First Descendant Stream for 2 Hours
Guild Wars 2: Reaper Specialization Revealed - The third of nine elite specializations
by Mikedot
An update is coming to League of Angels II in the form of 3.X.0, which will vastly enrich the world with new content.
by Ragachak