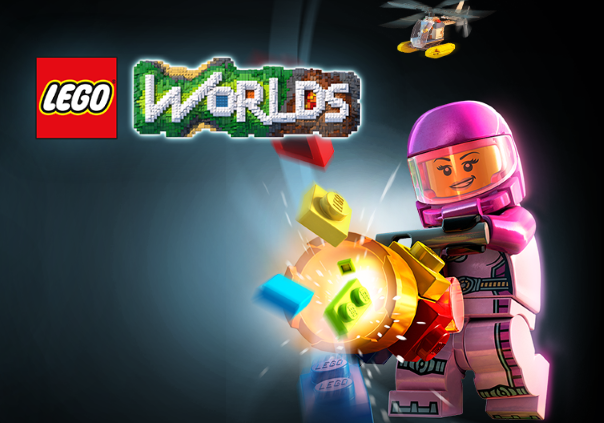 Create your very own world in Lego Worlds, a sandbox adventure game created by TT Games. Explore environments filled with adventure, discover secrets and treasures, then create your own models and worlds, completely out of Lego pieces.
Build any world you can imagine using the brick-by-brick editor tool and prefabricated LEGO structures, or uncover hidden treasures in environments that range from the fun to the fantastical, using a variety of vehicles and creatures from diggers and helicopters to horses and dragons.
And now for the first time ever, play with others online in LEGO Worlds and create tons of possibilities.
Status: Released
Release Date: Mar 07, 2017
Business Model: Retail
Developer: TT Games
Publisher: Warner Bros. Interactive Entertainment
Category: Stand-alone
Genre(s): 3D, Adventure, Virtual Worlds
Platforms: PC, Steam

Pros:

+Tons of lego bricks to work with
+Tons of unlockables
+Randomly generated worlds to explore

Cons:

-No vechile customization
-Too much focus on collecting things



Recommended System Requirements:

OS: Windows 7 or later
CPU: AMD or Intel Quad Core running at 2.6GHz
RAM: 4 GB RAM
GPU: NVIDIA GeForce GTX 480 or ATI Radeon HD 5850 or better
HDD: 10 GB