Conquer Online introduces new PK rules with Gale Shallow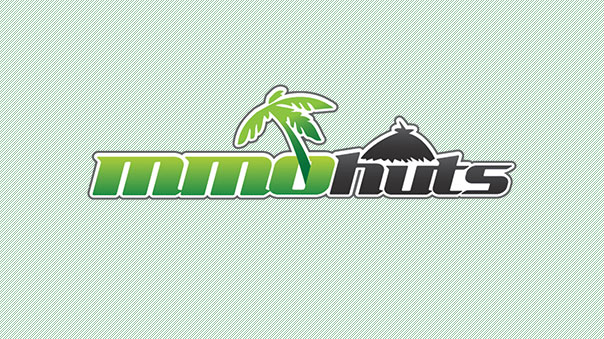 Conquer Online has launched a new update today to its newest PvP zone, Gale Shallow.
Gale Shadow will remove all PK penalties, allowing players to kill freely without earning any PK points. The map also grants players three times the chance of plundering items and gear from their enemies, making it one of the most dangerous PK areas in Conquer Online. The update also introduces new demons, which will drop high level (phase 4-6) dragon souls for those who defeat them.
Conquer Online is published by TQ Digital, which also publishes The Warlords and Eudemons Online.
Conquer Online Gameplay Screenshot

Source:
Conquer Online Announces New Features Added to the PvP War Zone Gale Shallow

HONG KONG – January 25, 2012

Earlier this month, the popular, long-running Action-MMORPG Conquer Online launched the massive new expansion, Invasion of Pirates. The addition of the vengeful Pirate tale and playable class introduced a whole new edge to players' strategies in battle. Today, several new features have been added to the PvP Zone Gale Shallow that will bring the breakneck action all the way to the misty beaches.

With the dread and gloom that hangs over the new adventure zone, it's the perfect battlefield for all players to meet for the ultimate PvP deathmatch…

Show No Mercy, Spare No Lives — Blades are sharpened and guns will be loaded at all times for these intense battles. In this new map, there will be no rules or restrictions to PKing! Players will have the green light to unleash their cruel inner beasts and can take down as many other players as they like. The new map encourages epic PvP, because battles here will earn you zero PK points!

Loot and Plunder All Rivals — Combatants will have to watch their backs in Gale Shallow, because the stakes have just been raised. Players will now have three times the chance of plundering their adversaries' gear. Just one critical hit could be enough to lose it all!

New Demons Drop High Level Dragon Souls — Indomitable mobs spawn and lurk about every dark corner, with promises of alluring loot and lofty treasures. These mobs will now begin dropping high level (phase 4-6) dragon souls. Only players with true courage will be able to become the richest and most powerful in the land.
Next Article
Bitbox, developer and publisher of Life is Feudal: MMO, has announced the game's next closed beta test will begin on April 26.
by MissyS
Unlike the first game in the series, Dungeon Defenders II is a free to play game.
by Abubakr
It's no surprise that Activision would jump into the mobile strategy hype train with Call of Duties: Heroes.
by Ojogo