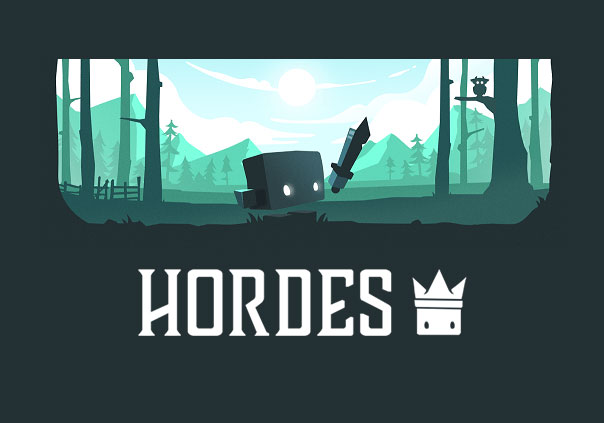 Hordes.io is a free-to-play browser fantasy MMORPG developed by Denis Vysotin where players can join either the Vanguard or Bloodlust on their mutually simple quest – to eliminate the opposing faction.
Players can become one of four distinct classes that each have their own class skill to use: the Warrior, the Mage, the Shaman, and the Archer. The Warrior is the classic melee fighter class that is both tanky and can hold their own in a fight.  The Mage is a spellcaster that can deal damage from afar with magic. The Shaman is a support class that can heal and buff allies while using damage-over-time spells against enemies. The Archer can deal damage from far away with arrows and even has the ability to heal himself with special kinds of arrows.
Hordes.io is grind-oriented and players will find themselves eliminating as many monsters as possible to level up, acquire new equipment, and overall grow in strength. Working with your fellow players will be how you can take down some of the larger monsters and enemy players in the game to get even better gear, and if you manage to grow strong enough you can even take on the opposing team's King.
Gold will become the center of everything you do in-game. Any extra equipment you collect from your fallen enemies that you no longer need or can't use can be sold to the trader. Both factions have a trader that is stationed nearby their King. Once the trader for a faction dies he will not spawn again until the next time the server resets. The gold that you earn can be spent on your class skills to upgrade them. For every skill level the next will cost even more than the last, meaning you'll need to pick between what skills you absolutely need depending on your wealth at the time.
If you're looking for a quick fix to your MMORPG cravings then Hordes.io is a must! Its simple design will let you jump right in and have you slaying hordes of foes in no time!
Status: Pre-Release
Release Date: Dec 22, 2016
Business Model: Free to Play
Developer: Denis Vysotin
Publisher: Denis Vysotin
Category:

Browser

Genre(s):

3D, MMO, RPG, Fantasy

Platforms:

PC, Mac, Linux


Pros:

+Simple controls and concept.
+Easy to pick up.
+Smooth animations.

Cons:

-Lacks depth for continuous engagement.
-No quests, just grinding.
-Limited visuals.



Internet browser required


Description: Hordes.io is a free-to-play browser fantasy MMORPG where players can join one of two opposing factions and fight to defeat the enemy faction's King. Along the way players can earn equipment to wear to make them even stronger and earn gold to spend on their skills.
In a follow up to the launch of Vindictus on Steam, Nexon has announced Combat Arms and Atlantica Online are now on the gaming platform.
by MissyS
Cloud Chamber is a new multiplayer game where players work collaboratively to unravel a mystery of murder, music and astrophysics. Starring Ge...
by Mikedot