Airmech allows players to take control of a transforming mech, and pilot it in action filled games. The game offers competitive, cooperative, and solo game modes. Each robot has their own unique abilities available, and can select a number of support units to aid them. Playable directly using Google Chrome, Airmech promises players a game that will leave them wanting more!
Publisher: Carbon Games
Playerbase: ??
Graphics: Medium
Type: MMO
EXP Rate: ??
PvP: Team-Based
Filesize: N/A
Pros: +Action and RTS blending. +Unique units and robots. +Fast-paced gameplay
Cons: -Requires Chrome or a download. -Offline play restrictions. -Limited information.
Overview
Airmech Overview
Airmech is an action RTS when you control a transforming mech. The game offers a variety of modes: cooperative, competitive, and solo play are available. Players may also play solo offline, though they will only receive benefit from their first 90 minutes each day. The game can be played directly in Google Chrome, or can be downloaded. The game is constantly added new pilots and units, so players may always find a different experience waiting for them in every game.
Airmech Screenshots
Airmech Featured Video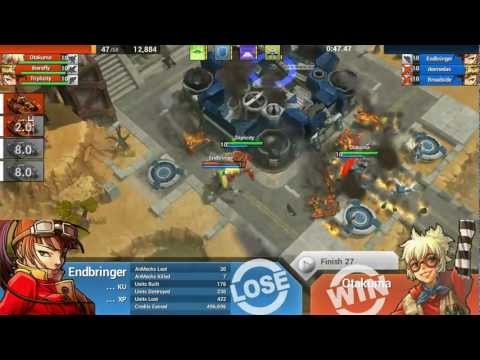 Full Review
Airmech Review
Coming Soon…
Screenshots
Airmech Screenshots
Coming Soon…
Links
Airmech Links
System Requirements
Airmech System Requirements
Coming soon. . .