Overview
Dark Ages Overview
Dark Ages is the second MMORPG to be released by Nexon offshoot KRU Interactive with the first being Nexus: The Kingdom of the Winds. The game first appeared on the scene in 1999 and is based loosely on Celtic mythology and the works of horror writer H.P. Lovecraft. The visuals are similar to those of SNES era RPGs and have not aged particularly well. The interface, especially character movement, feel rough but old school gamers may experience nostalgia while playing Dark Ages. The game places a strong emphasis on player involvement by allowing players to help administer the world through a political system broken into Judicial and Legislative branches. There are five classes in the game and they are:
Warrior - Masters of physical force. Warriors have access to the most weapons and armor.
Wizard - Ranged spellcasters who wear weak armor. Wizards can enchant items.
Priest - Supportive class capable of healing, buffing, and enchanting allies.
Rogue - Indirect combatants who rely on speed and cunning. Rogues lay traps, can hide, polish gems, and unlock chests.
Monk - Practitioners of the martial arts. Monks mainly use their hands and feet in combat and are capable of transforming into animals.
Dark Ages Screenshots
Dark Ages Featured Video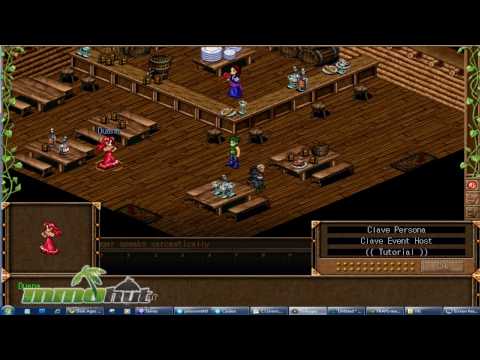 Full Review
Dark Ages Review
Coming soon…
Screenshots
Dark Ages Screenshots
Links
Dark Ages Links
System Requirements
Dark Ages System Requirements
Minimum Requirements:
OS: Windows 95 / 98 / ME /  2000 /  XP
CPU: Pentium MMX 200 MHz
RAM: 64 MB
HDD: 500 mb free
Graphics Card: 16 mb
Recommended Specifications:
OS: Windows XP / Vista / 7
CPU: Pentium 3 or better
RAM: 256 MB or more
HDD: 800 MB Free
Graphics Card: 64 mb or more