Cooperation And Conflict tournament coming to Grand Chase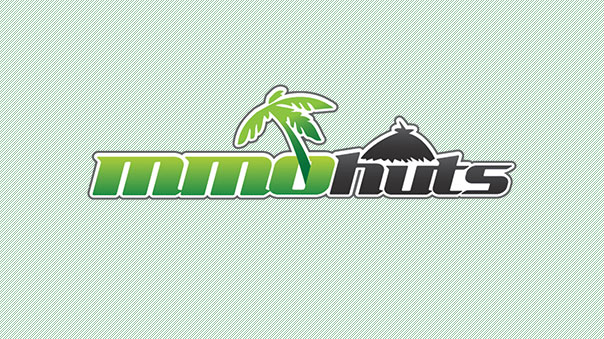 Grand Chase's first player sponsored tournament, "Cooperation and Conflict," will begin tomorrow, May 5th, and will run until Friday, May 7th.
Up to 48 players can win prizes in the 2v2 elimination tournament, which will include Ntreev Points, Gacha Coins, and Black and White Champion Armor Sets. The tournament will be sponsored by the Seven Sages guild, and all of their prizes are being matched by Ntreev, doubling all prizes available for players. Registration begins today, so make sure you register your team before all 64 team slots are taken!
The Original Press Release:
NTREEV ANNOUNCES FIRST PLAYER SPONSORED EVENT FOR ITS ONLINE ACTION-BRAWLER, GRAND CHASE

Players Will Test The Limits Of Their Body And Mind And Battle For Valuable Rewards During The "Cooperation And Conflict" Tournament Beginning May 5th

Irvine, Calif., May 4, 2010 – Ntreev USA, a leading online game developer and publisher, announced today the first player sponsored event for its popular online action-brawler MMO, Grand Chase. The tournament – Cooperation and Conflict – kicks off tomorrow, May 5 at 5 PM PDT with registration and concludes Friday, May 7 at 4:30 PM PDT. To see all of the tournament rules and regulations, players can visit http://grandchase.ntreev.net.

Unlike past tournaments, this is the first tournament to feature rewards presented by both Ntreev USA and a guild of Grand Chase players known as the Seven Sages. To celebrate this spectacular moment, player's contributions will be matched by Ntreev USA, totaling 1,000,000 Ntreev points in tournament prizes! Players can storm the armory, grab a team and get ready for a Grand Chase first in this single elimination 2v2 tournament available on a first come basis.

The tournament will consist of 64 teams total containing 192 Grand Chase players. This new tournament will offer a host of fabulous in-game prizes including up to 150,000 points for first place. First place winners will also receive Black Champion Armor Set and 5 Gacha coins. Second place winners will receive 50,000 Ntreev Points, a White Champion Armor Set and 3 Gacha Coins and the Final Four will receive 25,000 Ntreev Points and 2 Gacha Coins. Wild card prizes will also be handed out for four runners-up teams following the final four taking home 10,000 Ntreev points and 5,000 points going to the eight runners-up teams following the quarter finals. That means up to 48 players can win rewards in the event!

"We are thrilled to bring this one-of-a-kind first ever tournament to Grand Chase," said Chris Lee, CEO at Ntreev USA. "The Seven Sages Grand Chase Guild is a team of dedicated Grand Chase players and we are delighted to hold our first ever joint tournament together and think our players will have a blast going for top prizes and the wild card!"
Next Article
Heroes Evolved, the new MOBA-style title from R2Games and NetDragon, has announced its latest update: Beauty and the Feast.
by MissyS
Today, Patch 15.8.1 deploys in The Repopulation.
by MissyS