Overview
RuneScape Overview
RuneScape has become a worldwide sensation since its 2004 release (the original beta release was in 2001) and continues to grow today. The game looks and plays much like traditional Western style RPGs that were popular in the 1990s but plays entirely on your browser. Rather than choosing a class and leveling up, all players can progress as they chose by using the game's 24 skills. Each skill starts at rank 1 and has a maximum rank of 99. There are no caps but many of the skills are restricted to subscribers ($5/month.) RuneScape runs on Java so new users may need to install an update for it before playing but other than that, there are no barriers to entry. This ease of access coupled with the large and varied game world of Gielinor have helped make RuneScape the most successful browser based MMORPG of all time. Along with many important skills, many other features are only available to paying members which somewhat diminish RuneScape's free to play credentials.
Premium features include:
- Full screen mode
- 9 additional skills to train
- No in-game ads
- Access to 29 minigames
- Access to over 100 more quests
- Player owned housing.
- Access to the entire game world (only 1/3 available otherwise)
RuneScape Screenshots
RuneScape Featured Video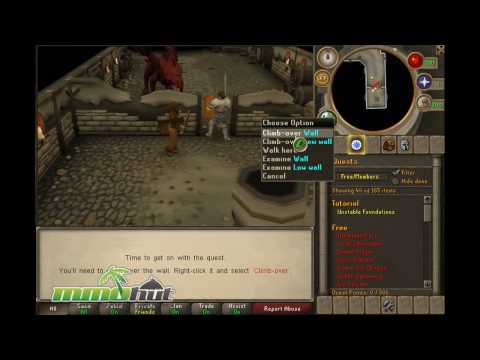 Full Review
RuneScape Full Review
By Erhan Altay
After a long beta period, RuneScape was released back in 2004 and at that time it was one of the only browser based MMORPGs with a graphic user interface and a truly persistent world. Since then, the world of Gielinor has attracted millions of players from across the globe. What makes RuneScape such an enduring game and how has it continued to attract new players even in today's environment where there are literally hundreds of graphically superior free to play games available? Read on to find the answers to these questions and more.
All From Your Browser!
Since RuneScape is a browser game, character creation, the login process and the actual game client are all accessed through the neatly organized home page. Account creation is a breeze and character creation is a simple process where players chose between several hair styles, clothes and colors. I gave my character a sagely old man look with the hope of becoming a powerful wizard someday. It is important to note that RuneScape can be played in either the old SD (standard) mode or the new HD (high quality) mode. Regardless of which graphic setting you select, you'll be in the same game world though the user interfaces are different. I've heard veterans complain about the new style but for new players my suggestion is to stick with HD unless you're on an extremely weak computer or have a poor internet connection. Even on HD, the graphics appear pixilated. Graphics have never been one of RuneScape's strengths.
Boy Scout Beginnings
New players start their journey in a special tutorial zone where they will be introduced to such important activities as fishing, cooking, mining, smithing, woodcutting, and firemaking. Each of these activities has its own related skill which can either be raised or ignored depending on your personal tastes. Personally, I found an addictive quality to seeing my woodcutting and firemaking skills go up so I spent a great deal of time filling up my inventory with logs than burning them one by one. After the brief lesson in craftsmanship, the tutorial moves on to more important skills such as melee and ranged combat (both with bows & spells.) The six combat related skills include Strength, Defense, Hitpoints, Attack, Ranged, and Magic. The skill 'hitpoints' determines a player's base HP (1-99) and the supportive skill 'prayer' determines base MP along with granting access to supportive spells such as buffs. Combat, at least during the early stages, is generally not very exciting in RuneScape. You trade blows with your opponent and since your skills start out at rank 1, you'll either be missing or dealing minimal damage.
Welcome to Lumbridge
After the slightly tedious tutorial, players find themselves in the city of Lumbridge. It is here that players will encounter their first NPCs with quests to offer. Sadly, only around 20 quests are available for non-premium (non paying) but the few that are available often have multiple parts and send you on long adventures. These aren't just your typical MMORPG kill quests. Besides quests, there is a list of achievements to complete broken into three difficulties: beginner, easy, and medium. Only the achievements of the first area titled 'Lumbridge/Draynor can be completed by free players but the list is rather extensive and should keep those who are so included busy for many hours. If the obsessive compulsive nature of achievement hunting doesn't interest you, RuneScape offers little else in the way of direction. Like other older fantasy MMORPGs (Tibia, for example), RuneScape is an open-ended game where players are left alone to create their own excitement with the tools available.
Show me your Skills
RuneScape's skill based progression method means any player can be a master mage, warrior, and craftsman at the same time though this would take quite a bit of training on all three fronts. The beauty of this system is that it leaves you free to try a little bit of each style and see which you enjoy most. There is no need for multiple characters and players are free to hop between servers almost instantly with the same character & items attached. Of course every system has its downsides. Since experience points in each skill are rewarded per use, people find the most efficient methods of raising skills even if they are silly and repetitive. After seeing a group of players slaughtering groups of respawning cows I inquired as to what was going on. The response was that this was the best way to work up attack skills for the first two dozen or so ranks. This form of progression almost forces people to use automated botting programs which are a huge recurring problem for the developers.
A New World to Conquer – By Sword or Trade
At first many of the crafting and resource gathering skills didn't interest me but I whenever I grew tired of hunting, I found myself pull out the old pick axe and go mining. Eventually I discovered just how in-depth RuneScape's player run economy was. The RuneScape Wiki even has a constantly updated 'Common Trade Index' which represents the price of a pool of common resources such as coal, gold bar, steel and so on. There also exists a large market for difficult to obtain items and I've met people who log onto the game only to trade and collect these items. The byproduct of this much interest in the game economy is a ton of gold sellers and other undesirables trying to pawn money making or cheating guides both online and in game. Of course RuneScape has plenty of content for those seeking to make their fortune through adventure rather than astute business transactions. There are dungeons to clear, haunted mansions to explore and a huge wilderness to tame but most of this content is locked away, only about a third of the world can be explored for free with the rest requiring a subscription ($5/month) to access.
Kid Through Adult
RuneScape has the inaccurate label of being a kids game but this misconception is shattered the first time you fall in combat. Upon death, players respawn in a safe location but all the equipment and items they were carrying drop where they died. This fact, along with the existence of open pvp zones and servers, makes RuneScape far more 'hardcore' than many recent MMORPGs including the mega hit World of Warcraft. Besides the limited free to play features, the only other problem I had with RuneScape was the absurdly limited backpack space. All players have 28 item slots and only some items are stackable such as arrows, gold, and runes (spell reagents.) If you plan on leaving town adequately armed, you'll need a few tools, some food (for healing purposes), runes and other items which severely restricts the slots left for loot. If I could ask for one improvement to the game, it would be more free features but considering the success the game continues to enjoy, that doesn't seem likely so my next request would be for more bag space.
Final Verdict: Excellent
RuneScape has withstood the test of time and continues to offer some of the best browser based gaming experiences available. Constant updates, a huge community, open PvP, a player run economy and a unique progression system all add up to make RuneScape the great casual browser-based success that it is.
Screenshots
RuneScape Screenshots
Videos
RuneScape Videos
RuneScape Gameplay Footage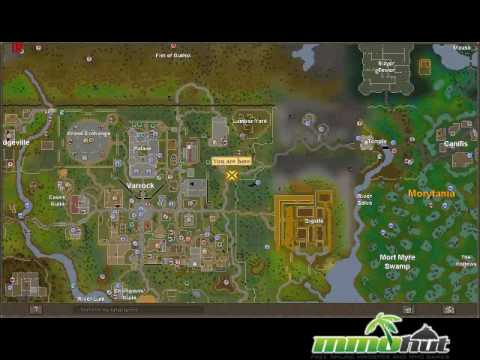 RuneScape Combat Video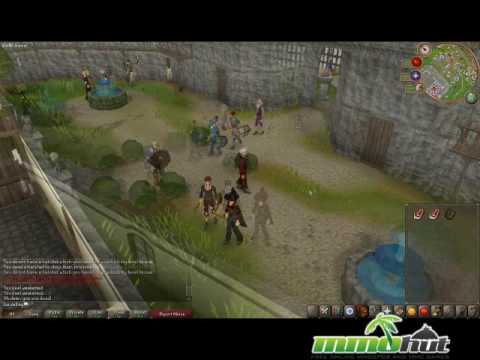 RuneScape Haunted Mansion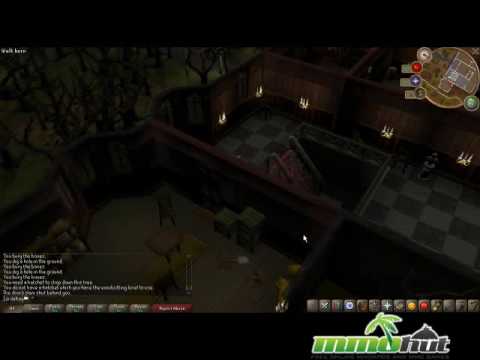 RuneScape HD Graphics Update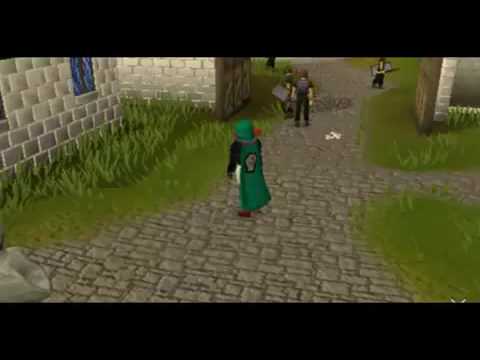 RuneScape Official Trailer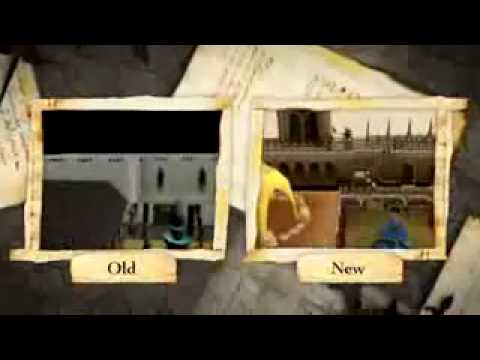 Links
RuneScape Links
RuneScape Articles