Zentia closed beta ending, early access and open beta on their way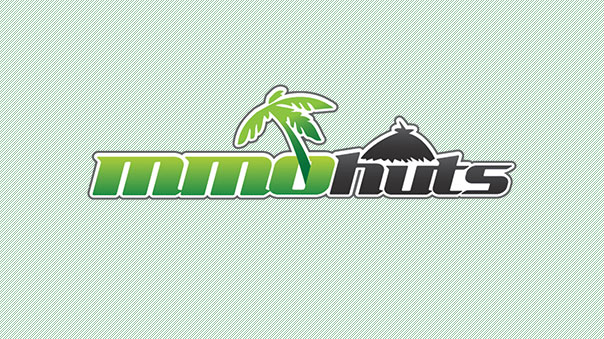 Closed beta testing for Zentia will be ending on August 8th, but players who are still looking to get into the last few days of closed beta can visit Zentia's site and try to "gate crash" in, earning not only access but free tokens to spend in the cash shop.
Another eight days will pass before Zentia opens up the beta doors again, with early access beta. Players who enter in early access will be able to keep their characters when the game goes into open beta later, giving diligent players a chance to get ahead of the rush.
Zentia Gameplay Screenshot

The Original Press Release:
Break Down the Zentia Gates and Crash Our Servers!

ChangYou.com is announcing that from Aug 5th through Aug 8th, Zentia's team dares those that were unable to get into the Closed Beta to break through their tight security system for an opportunity to test out the game.

The Zentia team has recently tightened the beta key security system. For those lost souls out there that weren't able to get their hands on a Zentia Beta Key, you have 4 days to try to get past those gated walls. Should the community be able to break through, players will receive double experience and 200 tokens that they can use during the Closed Beta Token Shop from Aug 5th until the end of Closed Beta on Aug 8th. The Closed Beta Token Shop will have nearly 200 items, including rare mounts, accessories, consumables, and fun new costumes. In addition, following the end of Closed Beta on August 8th, players are invited to the Early Access Beta on Aug 16th. Accounts and characters created in the Early Access Beta will transfer over to Open Beta.

Zentia Closed Beta Token Shop: Available Aug 5th- Aug 8th:

Wheels of Fire – 1 person mount that puts wheels of fire on player's feet to increase speed
Colorful Umbrella – 2 person floating umbrella mount
White Lily – Changes player's weapon into a White Lily while adding extra attributes
Chamber Pot – Changes character's appearance into a chamber pot, flies included
Moon Blade – Changes player's weapon into a Moon Blade, adding extra attributes
Thunderchief Clothes – 2 piece costume

For more information on Zentia, please visit: ZentiaTheGame.com, or visit us on Facebook: http://www.facebook.com/Zentiathegame. Zentia is available in English worldwide.
Next Article
Immortal Thrones is a brand-new 3D fantasy MMORPG for mobile devices, and it's officially launched in North Americ and Europe!
by Ragachak
The Bless Online Executive Producer, Sungjin Ko released a new Producer's Letter that goes into detail about Hacking/Optimization concern...
by Ragachak
Behaviour has opened up a chance for founders of Warhammer 40,000: Eternal Crusade to choose the fifth Eldar subfaction for the game.
by MissyS