GameForge Buys Frogster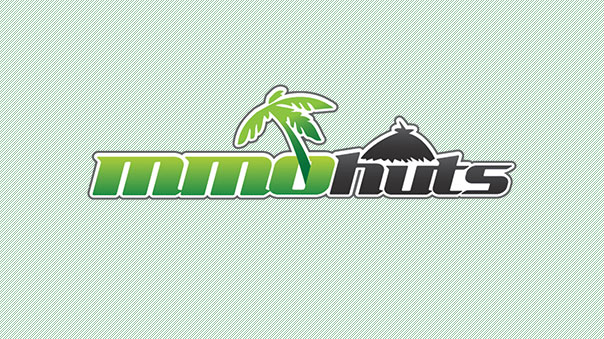 On August 4, 2010 GameForge announced its intention to purchase a majority stake in Frogster. GameForge offered 25 euros per share (about $33), for 60% of Frogster. Our sources say the shareholders over at Frogster were gunning for 30 euros a share, but will accept the lower offer.
This purchase is only the latest in a recent round of consolidation in the free to play market. It follows Nexon's purchase of Ndoors, and Warner Bros acquisition of Turbine.
Both Frogster and GameForge are based in Germany so they share the same culture. It shouldn't be hard for the two publishers to integrate their operations. Frogster is best known as the Western publisher of the Taiwanese developed WoW clone Runes of Magic. GameForge is big on browser based games including Ogame, BiteFight, Ikariam, Gladiatus, and many others. They also publish client based MMORPGs like Metin 2, Cabal Online, Gates of Andaron (EU version of 4story), Air Rivals (EU version of Ace Online), and NosTale.
The deal values Frogster at around $80 million.
Full Release:
BusinessWire – Gameforge AG, Germany-based publisher of online games, is offering through a wholly owned subsidiary, Rubin 66. AG, each shareholder of Frogster Interactive Pictures AG, Berlin ("Frogster"), the acquisition of their Frogster shares (ISIN DE000A0F47J1) for a price of EUR25 (approximately $33) per share in cash. The bidder will announce all detailed terms and conditions of the voluntary public offer in an offer document that will published during the month of August 2010 on the company's website www.gameforge.com. The acceptance period is expected to last from Aug. 16, 2010 until Sept. 20, 2010.

Gameforge's offer price of EUR25 is currently 25.4 percent higher than the weighted average price of Frogster shares for the three trailing months prior to the announcement of this transaction.

Through a subsidiary, Gameforge purchased 36.8 percent of the Frogster shares from a pooled shareholder group. Gameforge's holdings included 23.2 percent of Frogster's shares, meaning that currently, the Karlsruhe-based company holds a 60 percent majority share of Frogster and therefore 60 percent of the voting rights of Frogster AG.

"By holding a stake in Frogster, we are strengthening our position in this internationally competitive environment," says Christoph Jennen, CFO of Gameforge AG. "Together with Frogster, we see a good opportunity to expand our presence in the online gaming market even further."

Important Information: This press release is neither an offer to purchase nor a solicitation of an offer to sell shares. Shareholders of Frogster Interactive Pictures AG are strongly advised to read the offer document and any other related documents as soon as they are published as they will contain important information.

About Frogster Interactive Pictures

Frogster Interactive Pictures AG, based in Berlin, is a leading publisher of online games. The company is focused on the operation and commercialization of so called MMOGs (Massively Multiplayer Online Games), including among others the successful title Runes of Magic. The company currently has more than 200 employees and generated revenues of EUR 14 million in 2009. Frogster operates in the USA, Europe and Korea. The company is listed in the Entry Standard of the Frankfurt Stock Exchange since February 2006.

About Gameforge

Gameforge is the largest independent global provider of online games. Located in Karlsruhe, Germany, the company specializes in developing and publishing client- and browser-based online games as well as games for social media networks and boasts more than 100 million registered users worldwide. Its portfolio of 20 games localized into more than 50 languages includes "Metin2", with more than 8 million active users Europe's largest massively multiplayer online game. Starting 2011 Gameforge will publish browser and social media games based on the popular science fiction franchise "Star Trek"(TM). The company and its products have won numerous awards, including the "German Developer Award," the "Deloitte Technology Fast Forward 20 Award" for fast-growing technology companies, and it was titled one of Germany's 100 best employers by the Great Place to Work(R) Institute Germany.

For more information on Gameforge visit www.gameforge.com

For more information on the games visit www.mmogame.com

SOURCE: Gameforge AG
Next Article
Kabam today released Blast Zone! exclusively for iPhone, iPad and iPod touch. Blast Zone! is an action game that combines fast-paced fun, adre...
by Mikedot
The developer team of online racer Quantum Rush, which is currently in the open beta phase and has fans all across the world, considers a sing...
by Mikedot