World of Zurit: Indiegogo Campaign Launched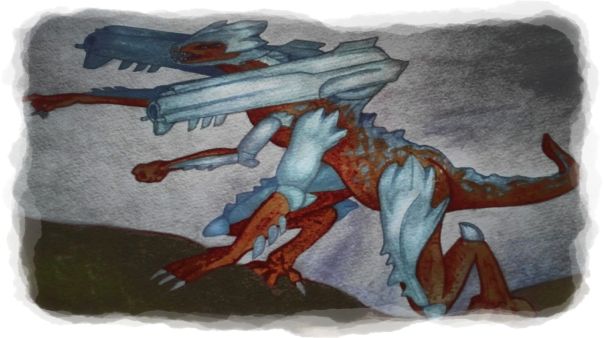 Alive Games launches a crowdfunding campaign on Indiegogo to fund its TPS/RPG/MMO hybrid combining a huge dynamically changing world to explore, evolving and unpredictable enemies, open-world sandbox reflecting decisions players make and a fascinating story to drive the plot forward.
The game industry is overwhelmed with typical shoot´em all games featuring no more than simplified mechanics, stereotyped characters and virtually no real pledge to the genre. Having tired of modern trends in contemporary game development, Alive Games Company aims to shake the market and develop a groundbreaking shooter/RPG game – The World of Zurit. Now, with this idea in mind, the company comes to Indiegogo.
The core principles of the game are dynamics, evolution and variability. Everything changes in the world of Zurit. The world itself evolves and reacts on players´ activity. Impersonating huge biomechanical beings powered by the mystical Zurit material, players develop new features and skills, upgrade their weapons and armored skin, fulfill tasks and make choices. Every choice matters as it will eventually influence the world. Every detail of surroundings is variable, and that makes the gameplay intensively deep and catching.
"There will be no two similar sessions in The World of Zurit", comments Oleksandr Bolkhovetskyi, a game designer at Alive Games. "Scenery, NPCs, skills – everything shifts and develops in the world of Zurit, and it is up to a player to decide whether or not he wants to be the one who changes the world, or the one who just visits it from time to time."
The shooter part of the game involves upgradable weapons, armors and special skills. However, there will be no pre-defined classes in the game. Instead, The World of Zurit lets players choose the line they want their characters to follow. Intellect or strength, protection or agility – the choice has a great effect on the gaming style.
Alive Games aims to raise $78,000 on Indiegogo. The sum will fuel up the development of the game for the next 18 months resulting in a functional alpha-version to be released. "Everybody wants more", concludes Olexandr. "We want more realistic worlds, more choices, more places to explore, more emotions. Our goal is to develop more than a game – an interactive world that will touch hearts of players and change their minds. That´s why we go to Indiegogo".
For more info, visit http://alivegames.com.ua
Next Article
Today, online games publisher InnoGames and Development Studio Ticking Bomb Games announced the discontinuation of the pirate-MMO Kartuga.
by MissyS
The highly-anticipated Myrdosch expansion to the beloved online RPG provides the dedicated legions of Drakensang enthusiasts with yet another ...
by MissyS
Hi-Rez has released their latest set of patch notes for third person MOBA, SMITE, leading into the release of the Chinese guardian Xing Tian!
by MissyS