Runescape: "Lost city of the Elves" expansion announced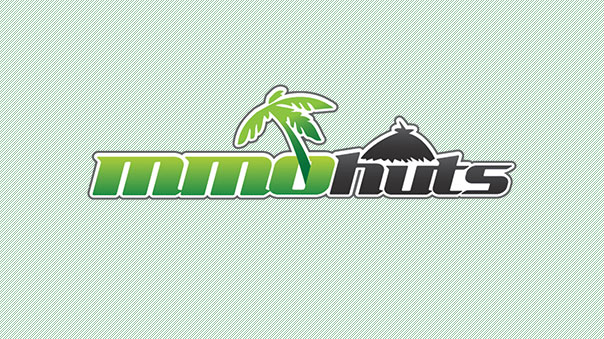 Jagex Games Studio, makers of the multi-award winning fantasy MMORPG, RuneScape, has announced the very first expansion pack for the game. Lost City of the Elves delivers a brand new area – the elf city of Prifddinas, the largest city in RuneScape – for high level players to explore, as well as a new campaign, new mini-games, new weaponry, and more. The largest piece of content to be released into RuneScape since it launched in 2001, Lost City of the Elves is the final part of the epic Elf Quest1 campaign that has been building for 12 years.
From today, high level players can begin their journey towards Prifddinas by taking part in the new and epic Plague's End quest, the largest adventure in RuneScape to date. As well as being voted for by RuneScape players as part of the game's Player Power initiative, the development of the Lost City of the Elves has seen considerable collaborative efforts between Jagex and the community throughout its creation. The expansion pack is being released in three parts to enable players to experience and enjoy all areas of the new content: today's release of Plague's End will be followed by the unlocking of one half of the elf city in September, and the second half in October.
Lost City of the Elves expansion pack includes:
· Largest quest (Plague's End) and largest city in RuneScape (the elf city of Prifddinas)
· Dozens of new skill training methods, new weapons and armours
· New mini-games, including a combat horde mode
· A max guild social hub for 'Completionist' players
· Hundreds of hours of new gameplay
"Launching the Lost City of the Elves is a landmark in the history of this extraordinary game. We've captured the imagination of hundreds of millions of players for the past 13 years, and so many of them have been waiting for this city," said David Osborne, senior narrative designer of RuneScape. "Developing this high level, aspirational Lost City of the Elves expansion pack has been a huge responsibility, but tremendously fun for the entire team."
"This has been a year of resurgence for RuneScape, from the introduction of the Legacy combat mode and Twitch integration to the launch of our debut expansion pack, voted for by players as part of our Player Power initiative," said Phil Mansell, vice president of RuneScape.
"In addition to the remarkable environments, challenges, and gameplay that the Lost City of the Elves brings, it also underlines the collaborative efforts between the RuneScape development team and our passionately loyal players as we work to bring the game they want to experience to life."
For more info, visit www.RuneScape.com
Next Article
Fellow: Eternal Clash has officially launched the sign up for their closed-beta testing phase.
by Ragachak
Jagex revealed the Jagex Account Guardian (J.A.G.) today, a new security feature for players of RuneScape.
by MissyS
Game developer Fast Forward Studio and publisher My.com are proudly presenting the "biggest update to date" for its fast-paced arena brawl...
by MissyS