World of Warplanes launches website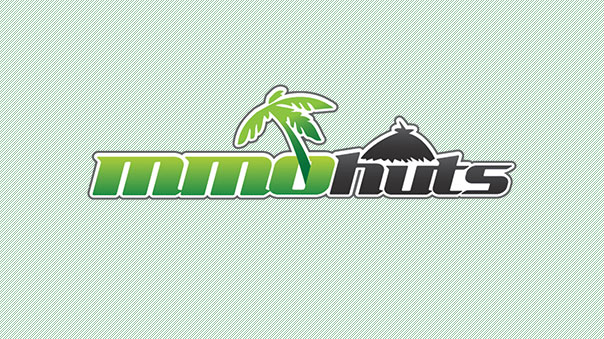 Wargaming.net's newest action MMO, World of Warplanes, has launched its official website today at worldofwarplanes.com. The website features a preview of screenshots, renders, and more, with more community features to follow once the game enters beta.
World of Warplanes will feature a wide range of historical and uniquely different "warbirds," set into three classes – light fighters, heavy fighters, and strafing aircraft.
Wargaming.net also publishes World of Tanks.
World of Warplanes Gameplay Screenshot

Source:
World of Warplanes Website Blasts Off

First Pack of Screenshots Available

London, UK, Paris, FR and San Francisco, CA (8th August, 2011) — Wargaming.net announces the launch of the website for the recently revealed flight combat action MMO World of Warplanes. Set in the Golden Age of military aviation, World of Warplanes continues the armored warfare theme marked in the highly-acclaimed World of Tanks and will throw players into a never-ending tussle for air dominance.

The website available at www.worldofwarplanes.com will feature the first in-game screenshots and will further introduce world of warplanes with renders, videos, and other materials to keep players in touch with the latest development updates. World of Warplanes will feature a wide range of warbirds, each of them unique in their effectiveness and behavior. Virtual pilots will choose from three main warplane classes – single-engine light fighters capable of engaging enemies in close dogfights, heavy fighters with their deadly straight attacks, and strafing aircrafts, the fearsome threat for ground targets.

The World of Warplanes website will be updated with a fully-featured community section once the game enters the first stages of testing.

"We are thrilled with the launch of a website for World of Warplanes," said Wargaming.net CEO Victor Kislyi. "We'll be gradually expanding and developing the website along with the growth of the game and its community."

Find more about World of Warplanes at:
www.worldofwarplanes.com

Join World of Warplanes at Facebook:
www.facebook.com/WorldOfWarplanes

Follow World of Warplanes at Twitter:
twitter.com/wowp_com
Next Article
Funcom is excited to release a pack of brand new Investigation Missions for The Secret World, called Side-stories: Further Analysis.
by Mikedot
The most iconic name in football sims, Front Page Sports Football, is warmed up and taking to the field September 25, and today Cyanide Studio...
by Mikedot
BISBOG just released their collectible card game, Cabals: Card Blitz on a world-wide level.
by Ragachak