Planet Cyrene Officially Launches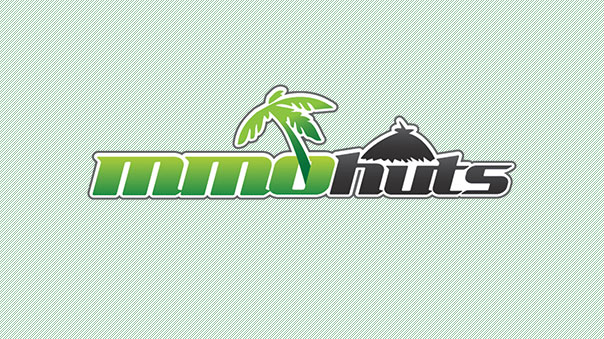 Planet Cyrene has officially launched as the newest addition to the Entropia Universe.
Planet Cyrene, like other Entropia worlds,  is free-to-play but features a real cash economy where virtual currency has a real world value. The new world introduces PvP arenas, where players can battle each other from a 2.5 cent to $1 fee, with rewards of 2 cents to 80 cents per kill. Players can now utilize their FPS skills in Planet Cyrene to earn real money, or continue to partake in PvE content including crafting and trading gear. The game also features dynamic content that changes the game's environments based on player interactions.
Planet Cyrene is published by Creative Kingdom.
Planet Cyrene Gameplay Screenshot
Source:
Earn Cash for Frags in Planet Cyrene's Real Money Economy

More than just reputations are on the line in the new MMOFPS from Creative Kingdom

Los Angeles and Chiang Mai, Thailand – June 1, 2012 – Planet Cyrene, the real cash economy massively multiplayer online first-person shooter (MMOFPS) from Creative Kingdom Inc., is putting players' skills to the test starting today with its official launch. Every bullet fired, every death and every respawn will have a direct impact, positive or negative, on players' wallets as Planet Cyrene's virtual currency has real-world value. Anyone can register to play Planet Cyrene for free by signing up at the game's official website.

Planet Cyrene is the newest planet in Mindark's Entropia Universe system, and features a rich world powered by CryENGINE®2 technology to create luscious environments, which range from cityscapes to jungles to barren desert wastelands. Entropia Universe is the leading platform for microtransaction-driven 3-D virtual worlds and MMO games, and the system generates more than $400 million per year in user-to-user transactions, according to Mindark.

Unique to Planet Cyrene are deadly player-versus-player (PvP) arenas where gamers engage in mortal combat with each other. The entry fees for the battlegrounds range from 2.5 cents to $1 worth of in-game currency. Once inside, skillful combatants can reap financial rewards from the arena, as each kill nets between 2 cents to 80 cents. With real money on the line for every death and every kill, patience, calculation and skill become more valuable than bravado.

"The new PvP arenas in Planet Cyrene constitute the most revolutionary update to Entropia Universe yet," said Ed Robles III, creative director on Planet Cyrene. "It's a completely new way for players to make money in the best way possible – using their FPS skills to dominate the battlefield. We're mindful of all skill levels though, so we also included a great deal of player-versus environment content where players can find gear, craft trade goods and turn a profit on the in-game auction house."

Planet Cyrene is a lush world where a conflict rages between its inhabitants and the Imperium galactic forces. Over the course of an intricate story arc, players unravel the mysteries of Cyrene and come to understand the battle being waged for its resources. Additionally, dynamic gameplay content changes the face of the game to keep things fresh. For example, well-trafficked quest hubs will grow in size and its merchants will offer better gear, while neglected outposts will get overrun and could eventually vanish. This organic content will help shape the story and simultaneously unlock additional items and quests.
For more information or to register and play Planet Cyrene for free, please visit the official website at http://www.planetcyrene.com or become a fan by liking the game's Facebook page.
Next Article
We're taking a fresh look at the best 2D MMOs/MMORPGs in 2019!
by MissyS
Aeria Games has announced the closed beta for its anticipated PvP focused MMORPG DK Online has officially started.
by MissyS
Good morning, Internet! It's been a rough week, but we're still here, still moving forward. There is still plenty to discuss!
by Ragachak