Announcing 8-Bit Bastards, by Joshua Mason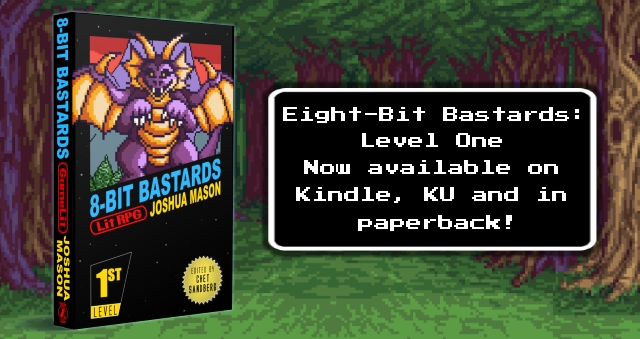 Eight-Bit Bastards Series Begins
Joshua Mason releases the first book in his highly-anticipated
retro gaming inspired LitRPG series.
With the release of Eight-Bit Bastards: Level One, LitRPG author Joshua Mason has begun a promised nine-book series that is a refreshing step backwards to a time when game controllers had two buttons or less. The Kindle price is $2.99, $12.99 in paperback and free to read for members of the Kindle Unlimited program.
Eight-Bit Bastards tells the story of Sean, an OG (original gamer) born in the late twentieth century, who has spent the last eight centuries in a virtual afterlife known as Afterall. When an old crush tells him a direct descendant of theirs has hacked his way into the simulation, Sean recruits a few members of his old gaming guild, the Eight-Bit Bastards, to stage a rescue attempt.
But it won't be easy. The AI has parked the intruder in the Bitrealm – a notoriously buggy area that was designed to cater to those who remember the early days of gaming. Gone are the high-definition landscapes, replaced with a pixelated wilderness more difficult to navigate than a Battletoads level. Sean and the Bastards must brave the dangers of this throwback land, while dealing with the perils and pitfalls of games gone by.
Eight-Bit Bastards: Level Two is scheduled for a late-June 2019 release.
Best-selling Author Phoenix Grey, host of the LitRPG Happy Hour on YouTube, had this to say about the book:
This is by far one of the best LitRPGs I have read. It's funny, old school, and the writing is smooth. The party is well balanced and the relationship dynamic between the characters is believable. I highly recommend this to anyone who loves LitRPG, humor, and old school gaming.
Erik Rounds, Author of Couch Potato Chaos, writes:
I'll start by saying that this is one of the most gamelike LitRPG stories that I've read in a long time. It feels like the MC and his party is playing through an 8-bit era action RPG. The story has so many 80s gaming and pop culture references that it might even cause Ernest Cline to blush. The characters each have their own voices and are clearly distinct from one another and they have complex and interesting relationships. I'm looking forward to the next book in the series. If you enjoy 80's era gaming, you owe it to yourself to pick this one up.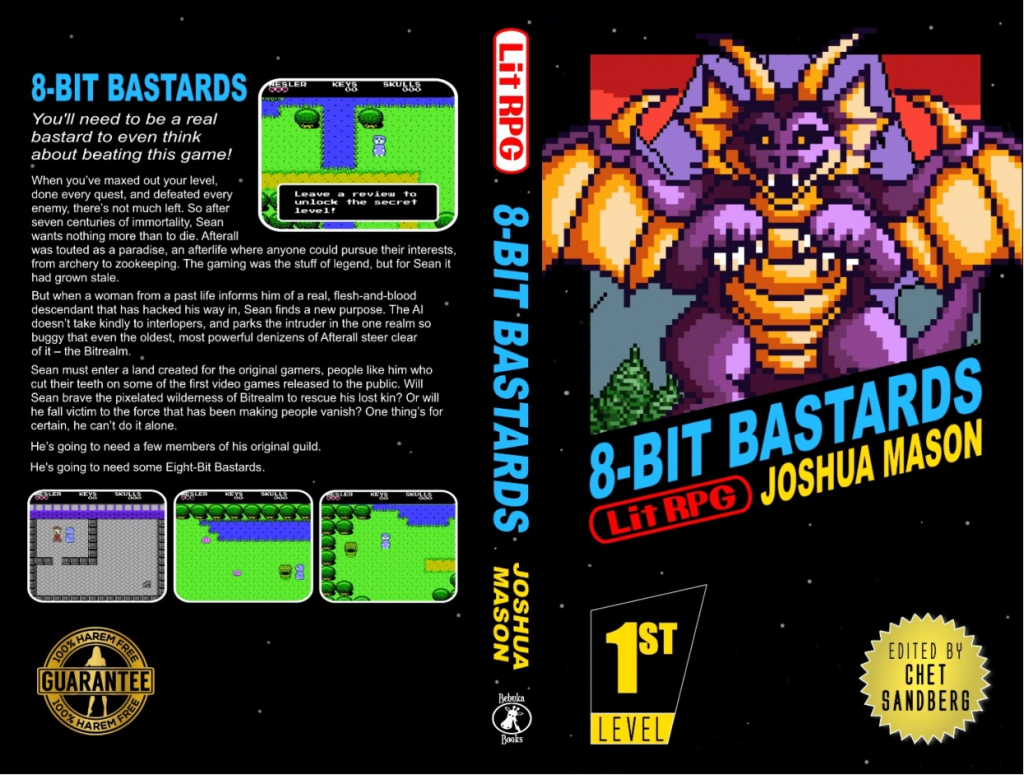 Eight-Bit Bastards can be ordered by following this link:
https://www.amazon.com/dp/B07SSFYTYW
Joshua Mason is a former Nintendo Game Play Counselor who has been retro gaming since it was just known as 'gaming'. His first book, Steam Whistle Alley: An Adventure in Augmented Reality, was met with high praise from the community for its originality and vivid descriptions. He has a degree in archaeology from the University of Washington in Seattle, and has spent six years in Indonesia, where he met his wife. They currently live in Seattle with their Manx cat, Binini.
Next Article
Fractured Space is scheduled to officially launch in beta on September 15, 2016.
by MissyS
Nexon America has launched Dragon Nest's latest update, Chapter 6: The Astral Coven.
by MissyS