World of Warplanes Ground Attack previewed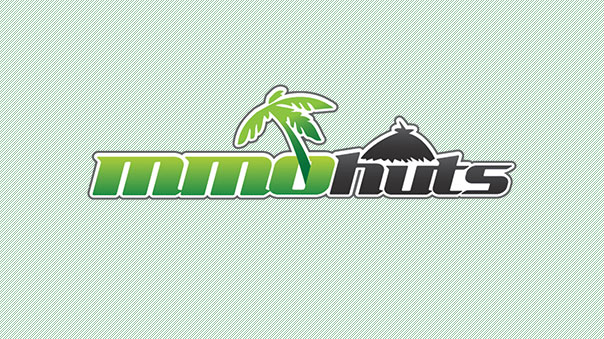 Wargaming.net has released details about the new strafing planes in World of Warplanes.
Several classic bombers are represented, such as the Il-2, Il-10, and the jet-powered Il-40 in the Soviet tech tree.  More models from other nations will be released later on.
World of Warplanes is set to release later this year.  It focuses on the Golden Age of military aviation, and will feature various warplanes from 1930's biplanes to Korean War jets that paved the way to modern warplanes.  Each plane will allow various ammo customizations, engines, and more crucial modules in order for players to experience the thrill of flight.
Wargaming.net also publishes World of Tanks.
World of Warplanes Ground Attack Teaser Trailer
Source:
Ground-Attack Planes to Bring Strafing and Bombing to World of Warplanes

17th May 2012 — Wargaming.net, the award-winning videogame developer and publisher, introduced ground-attack planes today into its flight combat MMO World of Warplanes, currently in its alpha testing stage. These heavily armed warbirds are a massively threatening class designed to wipe out ground targets.

Several legendary names stand out in the class of ground-attack planes, including the classic Il-2, Il-10, and the highly progressive jet-powered Il-40 "sturmoviks", which is presented in the Soviet tech tree, and will expand into models from other nations as World of Warplanes gets close to launch later this year.

Ground-attack aircraft are most famous for deadly strafing runs, dive bombing and destructive missile attacks, while their armor provides high survivability and combat effectiveness.

"This is the best example of what a flying tank would be like," said World of Warplanes Project Manager, Alex Zezulin. "Ground-attack planes are heavy, slow-paced, close to invulnerable machines that might have the most important objective in combat: to eliminate any ground-based resistance and ensure the safety of their lighter allies."

About World of Warplanes

World of Warplanes is the flight combat MMO action game set in the Golden Age of military aviation. The game continues the armored warfare theme marked in the highly-acclaimed World of Tanks and will throw players into a never-ending tussle for air dominance.

World of Warplanes will allow players to build full-scale careers as virtual pilots offering machines from several key eras, from1930's biplanes to the Korean War jet fighters that led the way to modern air forces.

World of Warplanes will feature a wide range of warbirds, each of them unique in their effectiveness and behavior. Virtual pilots will choose from three main warplane classes – single-engine light fighters capable of engaging enemies in close dogfights, heavy fighters with their deadly straight attacks, and strafing aircrafts, the fearsome threat to ground targets.

Every plane will feature multiple variations of ammo types, engines, and other crucial modules, and their various combinations will allow players to pick the optimal configuration for the most effective behavior in combat.

Find more about World of Warplanes at:

· http://www.worldofwarplanes.com/
Next Article
There's always some polishing that needs to be done when you bring out your Beta for the world to tinker with before you actually launch the...
by Guest
Webzen revealed a new strategy title, slated to arrive in the first half of 2018, entitled 'First Hero'.
by Ragachak