WildStar to Bring Major Game Enhancements and Rewards Program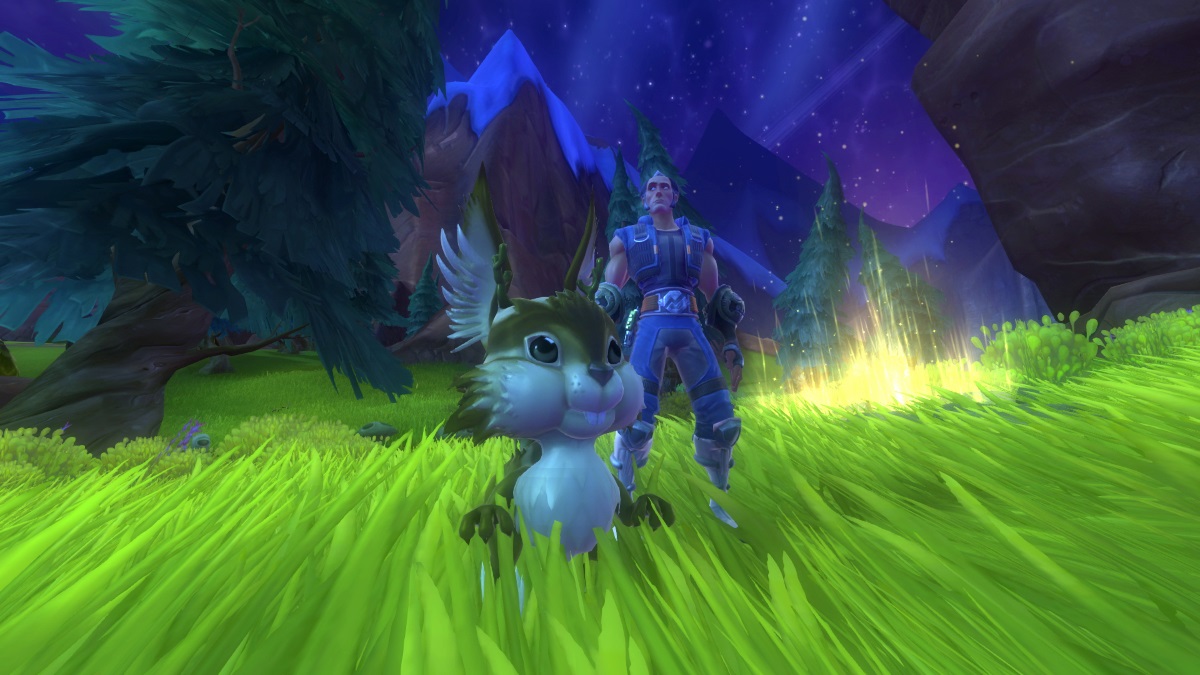 Following the announcement that the critically-acclaimed MMO WildStar is going free-to-play, NCSOFT® and Carbine Studios™ have released further information on the game's new payment model, detailing upcoming improvements to the game experience and outlining a unique rewards program for players who make investments in the game. Coming to players this fall, the update will be the biggest one yet. Additionally, in line with the company's commitment to expand and grow the game, Carbine and NCSOFT have confirmed that WildStar will launch in China, with initial testing to begin in the coming months.

"WildStar going free-to-play is so much more than a new business model," said Mike Donatelli, product director at Carbine Studios. "We're also introducing a massive game update full of new features and quality of life improvements. It's going to be a fun environment for new players to join and we're also going to do right by the players who have been with us since the beginning."

WildStar's new rewards program will enable players to earn rewards points by purchasing or spending NCoin, enrolling in a Signature Plan or redeeming C.R.E.D.D. Earning points will also be retroactive, so anyone who has previously invested in WildStar will have a number of very cool rewards waiting for them. As players earn points, they will continue to climb through multiple tiers of rewards.

In addition to going free-to-play, WildStar players will see further improvements coming to the game's systems and content with the update. Players who arrive on planet Nexus for the first time will be greeted by a host of new features designed to improve the tutorial and early game experience. Upon signing in, players will be able to select the tutorial best suited to them based on their prior knowledge of MMOs, including an "MMO Basics" pre-tutorial for players who are new to the genre. The game's starting area, the Arkship, is being streamlined to focus on WildStar's core concepts. Veteran players, on the other hand, will be given the option to skip early tutorials and jump directly into combat.

The item and stat systems are also being overhauled to be more intuitive for new players and customizable for experienced players. This will be achieved by removing the current primary stats like brutality and finesse, and replacing them with four new primary stats – assault power, support power, health and armor. Secondary stats are being expanded and improved to allow for even more customization options for players, and the gear associated with these stats will also be streamlined and more intuitive.

When it comes to dungeons, Carbine will give this feature special treatment in the next update by improving the flow to provide a consistent challenge and make completion times more forgiving. The current roster of dungeons will be rescaled to be suitable for players in five-level increments. As a result, players will have the option to level-up almost entirely by participating in dungeons.

New content and quality of life improvements will be coming to WildStar in the upcoming game update as well. Two new areas are being added – Alpha Sanctum and the Cryo-Plex PvP arena. Alpha Sanctum will bring players into the Nexus world story at an earlier point in the game, and the Cryo-Plex PvP arena is an icy-themed, multi-level combat zone with a frigid twist. Also, following the fall transition, a new player communities feature will be added to the game. Communities will enable up to five players to combine their housing plots into one cooperative commune, where they can share space and community features together – an additional 15 players can join the community and make changes to the housing plots.

Next Article
F2P, B2P, and cosmetic items hinted at in cryptic Ork message.
by MissyS
Battlerite Royale is coming to Steam in July 2018 from Stunlock Studios, and Talon Island is 30 times larger than a standard arena map.
by Ragachak
Auer Media & Entertainment Corp. has launched the latest mobile sequel to the beloved classic PC game Empire of Angels globally.
by MissyS