Webzen Cherryhill Launches 'Appmigos' Subbrand for Casual Free-to-Play Titles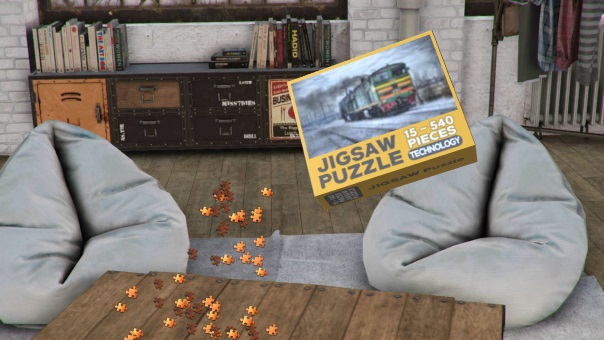 Webzen Cherryhill (a subsidiary of WEBZEN) launched a sub-brand, known as Appmigos with a goal to publish free-to-play games for mobile and tablets. The idea is that Appmigos will be a friendly, easygoing brand with casual, easy-to-play games like "Space Girl Across the Universe", "Jigsaw Puzzle Amigos", and other titles listed for release. Appmigos offers attractive graphics, eye-catching characters, and easy-to-master controls, catering to enthusiasts of casual games or light-sized games.  Space Girl Across the Universe is a new mobile Running Arcade Game, which provides a series of different tracks or courses that players must race through. Players can smash through the colorful destructible blocks and break the record with only one hand. It features simple controls: simply run, jump, and destroy as many blocks as possible in the Universe.
In addition, a mobile puzzle game Jigsaw Puzzle Amigos also awaits many puzzle fans coming along with the most advanced jigsaw puzzles available in high-resolution images. Once a puzzle is completed, players can view them in extraordinary frames on the walls. Jigsaw Puzzle Amigos has 8 puzzle categories to choose from, including Famous Paintings, Animals, Food, Sports, Science and more. In addition, it includes a total of a hundred types of high-resolution images and various puzzle piece mode options ranging from 15 to 540 pieces. Both of these are fully localized in several languages (English, German, French, Italian, Spanish, Portuguese, Russian, Turkish, Arabic, Indonesian, Thai, Korean, Japanese, and Chinese).  Both of these titles are on both the App Store and Google Play.
Meanwhile, Appmigos is currently working on the releases upcoming games including Fire Gun and Dungeon Simulator later this year. Appmigos is also working on many projects to build and publish multiple games for Android and iOS in the global game market.
Next Article
Team Fortress 2 is one of the best games to ever hit the free to play market.
by Guest
Warframe® began support for Steam Controller and recently joined Steam Workshop.
by MissyS
XLGames and Kakao Games are happy to announce that the Great Prairie of the West region is now available for all ArcheAge players.
by MissyS