Webzen acquires Metin 2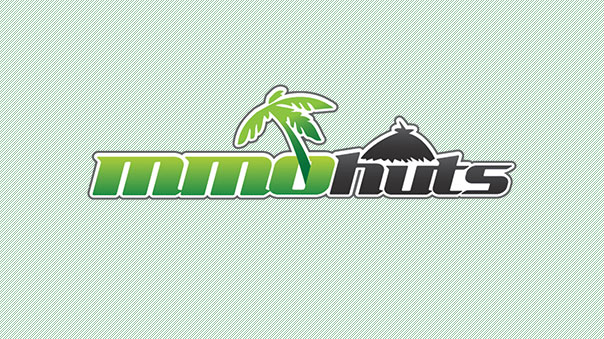 Webzen has announced that it's acquired Ymir Entertainment, the developer of Metin 2, as of January 26th.
Metin 2 is one of the most popular MMORPGs in Europe, and gives Webzen a new set of games for their growing global portfolio.  Webzen also indicates they will develop new games based on works from Ymir Entertainment.
Webzen publishes Soul of the Ultimate Nation and Archlord.
Metin 2 Gameplay Screenshot
Source:
WEBZEN acquires METIN 2, developed by YMIR Entertainment

Seoul, Korea – WEBZEN Inc. (WWW.WEBZEN.COM) announced that they acquired 'YMIR Entertainment', the developer of METIN2 which has the most concurrent users in Europe.

WEBZEN now owns 100% shares and the management of YMIR Entertainment on January 26th. With the acquisition of YMIR Entertainment, WEBZEN now has variety of games in its portfolio to expand further in the global market.

WEBZEN will vary online game markets expanding global line-up and specialized game portfolio by using IP(Intellectual Property) of YMIR Entertainment'.

'YMIR Entertainment,' founded in 1999, is mostly known for developing the METIN Series, which is the most popular online game in Europe. METIN2 has been a huge success in Europe, especially in Germany and Turkey, and has the most concurrent users.

METIN2 is being serviced by the best German publisher, Gameforge, who has 7 million concurrent active users in Europe.

METIN2 is well known game in Europe for having more users than that of World of Warcraft and has exceeded 300,000 concurrent users in certain area.

Furthermore, METIN2 is localized in 18 different languages and is being serviced in main countries including China, Japan, Brazil, and in the Middle East.

WEBZEN seeks to synergize and expand its global business unit with Gameforge, and significantly raise the brand awareness in Europe.

WEBZEN plans to begin developing its new games based on works by 'YMIR Entertainment,' and become a global leader in online gaming.

Chang Keun Kim, CEO of WEBZEN, said, "Asia has been the center of the online gaming industry, but we expect great growth from the European market in the near future." He also added, "This M&A with 'YMIR Entertainment' means the start of 'Global WEBZEN,' expanding through various strategies with global line-ups in Europe. We will be reborn as the 'Global WEBZEN.' This is a new beginning, a new opportunity for us."

More details on "WEBZEN acquires METIN 2, developed by YMIR Entertainment" can be found at Gameforge's official website, www.gameforge.com.
Next Article
If you are a fan of tanks and love to reign down chaos with them, then Battleline Steel Warfare is the right game for you.
by Proxzor
Today, Behaviour Interactive announces a new Pioneer Pack for their upcoming Warhammer 40K MMO, Eternal Crusade.
by Guest
Bandai Namco has officially begun the closed beta for the Xbox One exclusive MMO, Bless Unleashed.
by Ragachak