Warspear Online: 8 Years of Conflict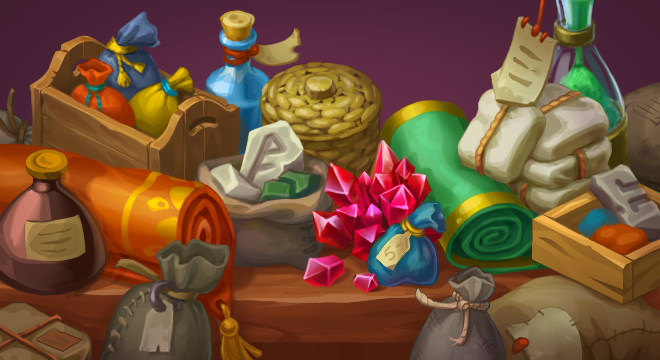 AIGRIND released 5.8 "Dragon´s ritual", an update for cross-platform MMORPG Warspear Online. There will be a great celebration in this update dedicated to game´s 8th birthday. Players will be able to revisit their beloved holiday islands; Horror Circus and Snow Boundary. They will also be able to explore the ice valleys of mysterious Borea for the first time and obtain the greatest of treasures that Arinar has ever seen! The celebration has already started and will last until the beginning of July.
In Borea, players will have a chance to complete the main holiday quest of this event – they must stop a dangerous Dragon´s Ritual and be one of the heroes who will change the destiny of the world! The Time Rift has opened and now everyone can travel to the holiday locations of Arinar – have fun in the Horror Circus and test themselves fighting the vicious psycho Joker. Or try to stop the shaman Raven from devastating the Snow Boundary. Dungeons, dangerous bosses, fun rides, enjoyable quests, battles with mighty bosses and generous prizes await everyone brave enough to join in the celebration.
Also in this update, the developers have added 9th and 10th Guild levels with new group skills and other improvements. Also featured is a new weekly ratings system that will evaluate the most important actions of the week: completed quests and craft tasks, PvP victories, battle ratings and much more. More information about the current update can be found on the website.
During a press event held at Joycity headquarters in Seoul, South Korea, the company revealed three games in development for a 2018 release.
by MissyS
Travian is a widely popular strategy game that is beginning to show its age.
by Guest
Age of Wushu Dynasty, is the mobile port of Snail Games' PC sandbox Wuxia MMORPG, Age of Wushu.
by Ojogo