Wargaming.net Announces New Integrated Service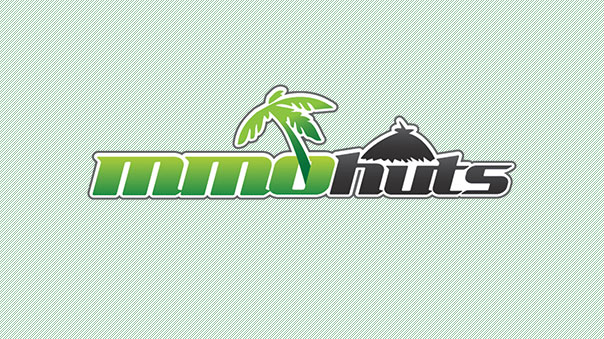 Wargaming.net, publisher and developer of World of Tanks, World of Warplanes, and World of Battleships, has announced that it will unite all three games on a new portal later this year.
The portal, which will be located at wargaming.net, will service all three games with single IDs, giving players a single destination for the games. This also supports the games' single battle realm and economy system, in which all three games will interact with each other and share a single, working economy with account-wide gold and free experience.
The corporate website for Wargaming.net, meanwhile, will move to Wargaming.com, and showcase news, game updates, careers, and more.
Wargaming.net Service Presentation
Source:
Wargaming.net Announces Global Wargaming.net Service to Unite Gamers in the Company's MMO War Series

Portal for World of Tanks, World of Warplanes and World of Battleships to Give Gamers Instant Access to All Titles

5th June 2012 — Wargaming.net, the award-winning online game developer and publisher, today announced that the company's MMO war series, which includes World of Tanks, World of Warplanes, and World of Battleships, will unite under an integrated, worldwide Wargaming.net Service scheduled for release later this year.

Wargaming.net Service will be the epicenter of a battle-centric gaming universe that will gather the series under a single portal ­— www.wargaming.net. With the introduction of Wargaming.net Service and its renovated website, players will receive unified Wargaming.net IDs that will provide instant access to all their games and services; as well as any partner or fan websites.

The new service will inherit the Wargaming.net URL, while the corporate website will transition to Wargaming.com. The corporate site will share the company's latest news, game updates, job opportunities and more.

Key features of the globally integrated Wargaming.net Service, will include:

· One Destination: The portal will give gamers one-stop access to all three titles and showcase a world at war – whether they are playing with Tanks, Warplanes or Battleships.
· Common Economics: The introduction of common economics for the three titles allows players to transfer Gold and Free Experience between them.
· Single MMO Battle Realm: Tank, Warplane, and Battleship clans will be assisting each other in their ground, air and sea attacks for world domination.

"Wargaming always strives for excellence in generating intense and action-filled global online battles for gamers," said Wargaming CEO Victor Kislyi. "With the introduction of Wargaming.net Service, we will deliver an advanced gaming experience that gives gamers a world stage for their preferred war scenario."
Next Article
Ingress is a very ambitious game and it's one of the rare occasions where I can say that ambition has been realized. It's basically ...
by DizzyPW
Goodgame Studios announce their next title, with the medieval fantasy strategy game EMPIRE: Age of Knights.
by Ragachak
Another day, another god joins the pantheon.
by MissyS