Warframe Celebrates Record 38 Million Users On Their Five-Year Milestone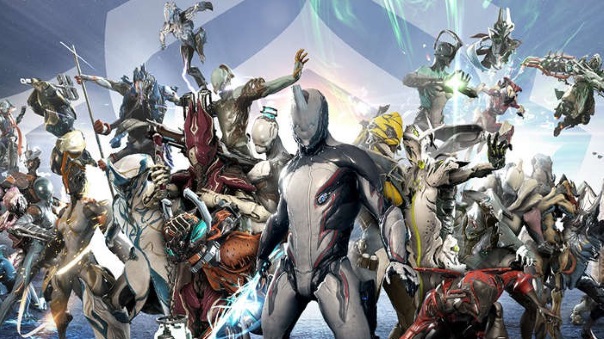 Warframe regularly shows up in the top-ten on Steam since it launched into Open Beta on March 21st, 2013. This free-to-play game has now earned 38,083,936 million registered users across PS4, XBox One and PC, which is 8 million more than last year. Over the last five years, it has won numerous game-of-the-year awards, such as 2017 Steam's "Labor of Love" Award, featured an in-game wedding, and also two TennoCons. The latest huge news was the open-world expansion of Plains of Eidolon, which is just one of the more than 22 significant updates to the game.
"Can it really be five years? When we started Warframe it was a 750MB install with one level," said Steve Sinclair, Warframe Creative Director. "We had no expectations it would endure even half as long. But you, our Tenno, showed up and guided us and gave us hell! With your support, we've continued to grow and experiment and with your blessing we'll continue to do just that. There is still so much left to do… together. On behalf of the team here at Digital Extremes, thank you Tenno. See you at Tennocon!"
TennoCon will be on July 7th, 2018 as the third annual gathering of Warframe fans, as players from around the world show up in London, Ontario, Canada for the biggest and best TennoCon yet. Tickets are nearly sold out, but some remain at the Tennocon Site. In addition, the fifth-year anniversary site offers some pretty big surprises, which can be found below. We're all looking forward to seeing what the next five years of Warframe will bring!
Next Article
Terris reviews Diaspora: Mass Exodus, a revived space trading MMO available on Steam.
by NWOrpheus
The multi-award-winning action RPG Drakensang Online now provides full support for Macintosh users.
by Mikedot
Today, the latest action game from nWay (developers of Power Rangers: Legacy Wars), ChronoBlade has officially launched.
by Ragachak