War Thunder's Operation Shipyard Has Begun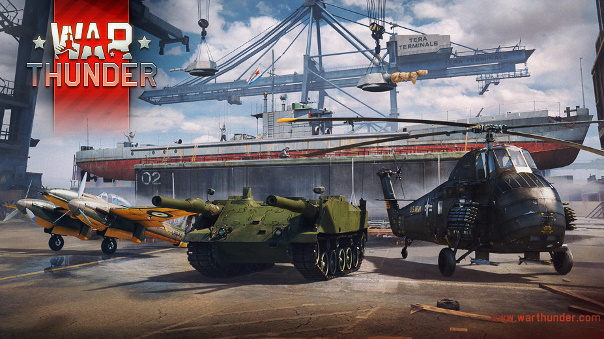 War Thunder has begun its latest event, "Operation Shipyard", which runs from today until October 14th, 2019. Operation Shipyard will have players assembling an armored boat, the MBK-161. Through battles, players will earn blueprints and materials to assemble this rare armored vehicle, which they can either keep or exchange for one of three other rare vehicles: an MBK-161 armored boat, the VT 1-2 SPG, a Whirlwind P.9 fighter and the H-34 helicopter. There are two ways for those who want to get the new vehicles as fast as possible: players can either play well and win their battles, or purchase the missing items in the Market.
Perhaps the most interesting reward is the German experimental VT 1-2 self-propelled gun that was developed in Germany in the early '70s as part of the replacement program for the more traditional tanks. The VT1-2 has two powerful 120 mm guns without any conventional traverse – the cannons are rotated using the whole hull via the tracks. As was the case with the actual constructed prototype, the in-game version of the VT1-2 has been modeled without the use of armored steel, so it does not have much protection and the players would be better to rely on its firepower and mobility. More information can be found in the link below.
Next Article
TERA has a new update coming to PC in the form of "Phantom's Keep", which goes live on July 12th.
by Ragachak
Anyone who has kept up with this column knows I enjoy one thing above all others - nullifying the fun for anyone except me.
by Ragachak
Turbine has launched its latest update for Dungeons and Dragons Online, offering new content and several changes.
by MissyS