War Of Legends Begins Summer Strike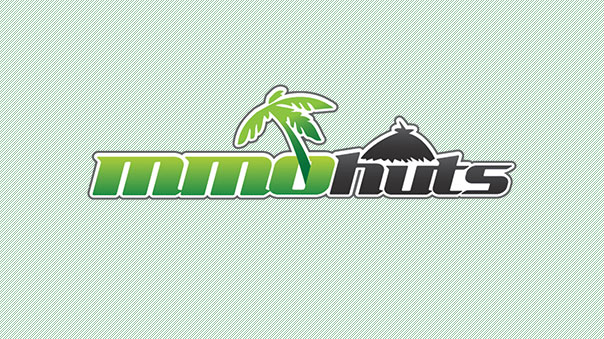 Jagex has announced the Summer Strike competition for War of Legends.
The competition runs for the next 30 days, pitting players on a competitive server where travel, building, training, and research is accelerated. Players can compete on several levels, from individual rankings to city, legend, and alliance rankings.
War of Legends will be giving away over $200,000 of in-game rewards, including the exclusive Tyrant armor and the most powerful Legends in the game. The top three overall winners will also get the chance to help the team design an exclusive new Legend.
Players can also get quadruple WoLCash during the next two days in a special promotion. Any WoLCash bought for a main character will be copied over to the Summer Strike characters to give a double bonus in this speed round.
Jagex also publishes RuneScape.
War of Legends Gameplay Screenshot

Source:
War of Legends launches Summer Strike speed server competition

Over $200,000 worth of in-game rewards up for grabs

Wednesday 8th August 2012, Cambridge, UK – Jagex, the UK's largest independent games studio, today launches a brand new Summer Strike competition for War of Legends featuring epic prizes for players who are up to the challenge.

Running for the next 30 days, Summer Strike features a sped up version of the game and a highly competitive environment designed to challenge players, pitting them against one another in the ultimate race against time to discover who the ultimate legends are! All player travel, building, troop training and research times will be accelerated, allowing players to build quicker, train faster and wage war against their enemies before they've had time to fully prepare.

The Summer Strike prizes are unbeatable! They include the exclusive Tyrant armour as well as the ability to help Jagex shape and design some brand new and exclusive Legends for the top winners. There will be multiple chances to win as prizes will be given for individual rankings, along with the highest ranked cities, Legends and alliances.

Daniel Green, War of Legends Associate Producer commented: "The Summer Strike competition is the biggest that we have ever run and the prizes really reflect this. With over $200,000 of in-game items to be won there's plenty to play for! We're giving away over 20 of the most powerful Legends in-game along with eight sets of the exclusive Tyrant armour, which has been specifically designed for, and is only available through, the competition!"

Green continued "Each of the three overall winners will have the chance to help us design an exclusive new Legend. They'll be able to have a say on everything from the cosmetic look of the character right down to their strengths and weaknesses, as well the artefact and mount that the Legend uses.  We've never given away any prize like this before, so we really want our community to get as excited about this as we are."

In order to celebrate the launch of Summer Strike Jagex has also announced a massive top up event for the next 2 days, meaning that any WoLCash bought during this period will be quadrupled!  For those taking part in Summer Strike, any amount of WoLCash bought for a player's main character will be replicated on their Summer Strike character allowing them to continue to strengthen their main characters whiles striving for victory in the speed round.

With a quadruple top up celebration starting today as well as a plethora of community events planned for over the summer, there has never been a better time to sign up to War of Legends, so why not head over to www.WarofLegends.com and create your account today!
Next Article
Armored Warfare is a game that has a slower pace than most simulation games I have seen, despite the blazing maximum speeds of the vehicles.
by Proxzor
Today, the next major content update is coming to War Thunder, which will bring the French Ground Forces.
by Ragachak
We interview David Whitfield, Associate Product Manager over at En Masse Entertainment, along with Naddic.
by Ragachak