Vindictus out of beta, Evie released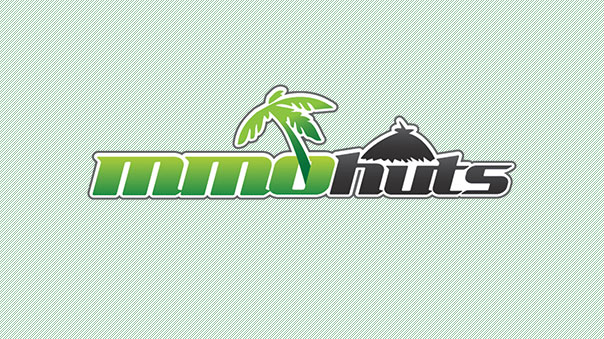 Vindictus has now "officially launched," moving the game out of open beta and into its official release.
In addition to releasing the game, Nexon has also added the highly demanded third character: Evie.  Evie is a mage-like character, able to cast dangerous spells while wielding a staff, or able to brawl and use gravity to her advantage with a scythe. Access tokens will be refilled three times a week, and open beta characters have transferred over to the life game.
Nexon also publishes Mabinogi, MapleStory, Combat Arms, and Dungeon Fighter Online.
Vindictus Gameplay Screenshot
Source:
Vindictus Comes Alive

Nexon America officially launches Vindictus, the first true physics-based action online game

Nexon America announces the launch of Vindictus, an action-packed massively multiplayer online game that is revolutionizing the free-to-play market.  Collaborating with Valve, Nexon has created a breakthrough experience that truly brings physics alive in a brutally elegant world offering players epic adventures and grand challenges.

Vindictus is now available to download and play for free at www.vindictus.com.

Vindictus is a physics-based action online role-playing game that combines stunning visuals with high-speed combat using Valve's modified Source Engine™. The modified Source Engine enables actions like throwing debris or enemy corpses, shattering walls, binding monsters with chains, dramatic hand-to-hand grappling, as well as affecting wear and tear on armor.

"With the launch of Vindictus, free-to-play gaming will never be the same," said Daniel Kim, Nexon America's CEO. "The high-quality content and amazing physics in Vindictus will make it hard for players to believe that this game is free. Vindictus is the leading example of Nexon's efforts to forever change what players will expect from free-to-play games. More than that, Vindictus is just plain fun."

At launch, Vindictus is unlocking a powerful female mage character, Evie. Evie and her magic skills join Lann, the male dual-sword wielding brawler, and Fiona, the female sword and shield bearing fighter. Highly anticipated by players, Evie can summon a golem, heal injured comrades and unleash fire bolts.

Players will be able to access all three characters and the three available episodes at launch. Access tokens will also be refilled three times a week.

Players who participated in the previous open beta phases will be able to transfer their characters, rank, loot and other earned elements during the official launch.

Players can download the game and play for free at www.vindictus.com and "Like" the game on Facebook at www.facebook.com/vindictus.
Next Article
Wargaming has released Update 8.0 for World of Tanks in North America and Europe.
by MissyS
Aeria Games has unveiled the full website for Scarlet Blade, their upcoming mature MMORPG.
by MissyS
Nexon America's beloved massively multiplayer online role-playing game (MMORPG) MapleStory has surpassed eight years of service in North Ame...
by MissyS