Vindictus Kicks Off Summer With New Raid and More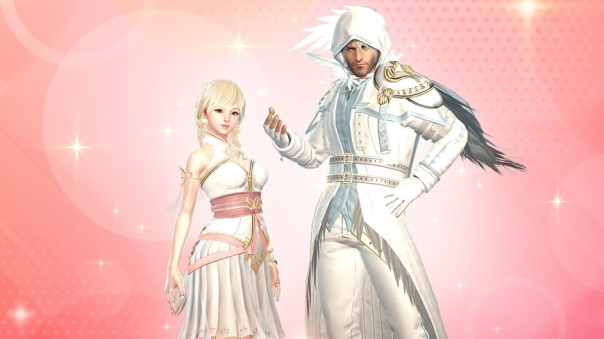 Fans of the hit MMORPG Vindictus can now spend their summer taking on its newest raid, "Season 4, Episode 5 Extra Raid: Cavern of Enmity," challenging ancient warrior Casar. Players can also now participate in two events: "Last Chance Check-In!" and "No Limit Rentals" to earn items, special rewards, weapons and armor sets.
"Last Chance Check-In!" is open to all players until Tuesday, July 12, but players are encouraged to sign up by Tuesday, June 28 to start logging in everyday for 30-minutes and earn the full list of rewards including divine blessing stones, recovery potions and EXP capsules. On the fourteenth day login, players will receive the event exclusive White Feather/White Butterfly Dance Outfit set.
The exclusive outfit set will give 5+ Wardrobe Points, 20+ Attack and +5 In-town Movement Speed to characters. Rewards obtained through "Last Chance Check-in!" event are limited to one character. Unclaimed rewards are sent every day at 7 a.m. UTC to whichever character the player logs in first. The check-in reset time is 9 a.m. UTC every day.
The other player event, "No Limit Rentals" will allow all Lv.105+ characters to rent +13 Milletian weapons and full sets of armor until Tuesday, Sept. 20.
Weapon and Armor Details:
+13 Milletian Equipment Set (Rank 6 Enchant, Max Stats, CRIT RST +1)
+13 Chaotic Conviction Milletian Weapon (Max Stats, CRIT RTE +2)
Players can rent these items in the equipment rental menu from the bottom right side of their screen. Rental equipment obtained from this event are bound to the renting character, and their stats (enhancement, enchant, synthesis, dismantling, etc.) or appearances (fusion) can't be changed. Also, rented equipment cannot be shared through the Marketplace, mail or within an account. If a player accidently destroys the rented equipment, they can receive them again from the equipment rental event menu.
A detailed list of the added content included in the latest Vindictus update can be found in the full patch notes and event page.
Next Article
Today DC Universe Online (DCUO) launched a new game mode: Legends PvE, which allows players to play some of the game's most exciting group i...
by Mikedot
Chromatic Souls has officially launched worldwide on App Store and Google Play.
by MissyS
Perfect World Entertainment Inc. announced Awakening, the 16th expansion for Forsaken World, will be available on Jan. 20.
by MissyS