Vampires stalk the shadows of Sudden Attack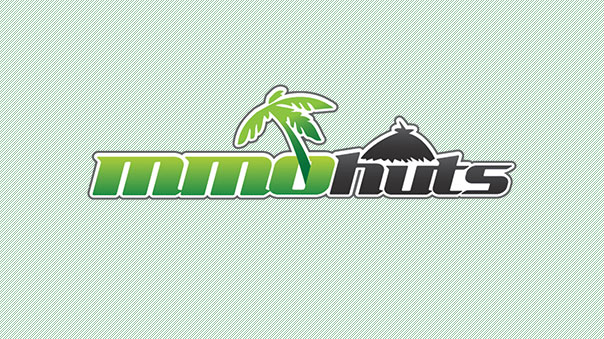 Sudden Attack has gained a new game mode overnight – Vampire Mode.
Vampire Mode is a match where all players start as regular humans… until one transforms into the host vampire. This vampire will then turn on other players, and begin converting others into vampires during the match. The goal for the humans  is to survive without becoming infected. Players will have increased speed, attack power, and health regeneration through skills, and grow stronger with each kill they make. Special weapons including holy hand grenades, stakes, and blessed guns are also available in the match.
The mode debuts with two new maps – Vampire London and Vampire G-Cube. New special purchases designed for Vampire Mode are also now available in the cash shop.
Sudden Attack is published by Nexon, which also publishes Combat Arms and Dragon Nest.
Vampire Mode
Sudden Attack Gameplay Screenshot

Source:
Embrace Your Bloodlust in "Sudden Attack"

Vampire Mode and new cash shop items will get the blood flowing this winter

Nexon is debuting a new game mode today in "Sudden Attack," the newest title in Nexon America's growing portfolio of microtransaction-based online games. The new Vampire Mode transports players to a gothic setting where terror lurks around every corner and the drive to survive has never been greater.

All players begin the match as humans, but soon thereafter a randomly chosen player will transform into the host vampire. Panic will then ensue as the host vampire can turn other players into ferocious bloodsuckers. Players who survive the round in the time allotted without falling prey to the creatures of the night will be victorious and live to fight another day.
Two new maps specific to Vampire Mode debut with today's content release, Vampire London and Vampire G-Cube. In Vampire London, players will traverse the streets of old London as they hunt (or hide from) the vampires lurking in their midst. Vampire G-Cube is a low-gravity complex that adds a whole new dimension to "Sudden Attack's" new vampiric game of hide-and-seek.

Both vampire and human players will have access to skills that grant increased speed, attack power and health regeneration, adding another layer of strategy to the mix. Additionally, both vampires and humans grow stronger with each kill they make. Exclusive to Vampire Mode, players can use special weaponry designed to aid in their vampire hunt, such as holy hand grenades, stakes and assault and sniper rifles blessed with holy power.

To aid in the hunt for human players, the Josephine coupon is now available to purchase for use exclusively in Vampire Mode. The coupon allows players to transform into a truly nightmarish vampire with the ability to incapacitate human players, and also start the game with increased health, movement speed and jumping capability. A new femme fatale pack is also available to purchase from the cash shop, which contains Red Gazelle and Judith Hawk.
Next Article
WarpPortal, publishers of Ragnarok Online franchise, have launched their first of a multi-part update for Requiem: Rise of the Reaver, titled ...
by Mikedot
Echo of Soul: Beta Date Announced - Echo of Soul Founders are guaranteed first access to play the game
by Mikedot
Cryptic Studios announced Star Trek Online: Agents of Yesterday will launch on July 6.
by MissyS