Valkyrie Sky event: promote the game, get a resurrection coin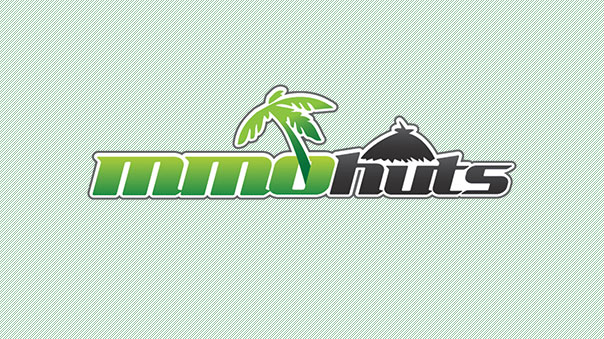 Valkyrie Sky is hoping its players will get the word out about the game. Until March 19th, if you share a post about Valkyrie Sky on a social networking site (Twitter, Facebook, MySpace, or YouTube only), you can claim a single coin that can resurrect your character in battle for sharing your thoughts about the game. Claims can be made in the game's forums.
In addition, five players will be randomly selected from the participants to earn a special "PitchBlack Wing" item.
The Original Press Release:
We recruit users as our public relations officers during the "My Valkyrie Sky" event.

Reward for users when they introduce Valkyrie Sky in their social network sites.

Seoul, March 12 – Shoot'em up RPG Valkyrie Sky, serviced at global game portal GameKiss, is hosting the "My Valkyrie Sky" event which gives users the role of public relations officers, beginning from March 12.

In this event, users act as public relations officers, and the way to publicize can be different depending on users. What GameKiss requires are users who introduce the game briefly on their social networking sites (SNS) including Facebook, Twitter and MySpace. There is no limit for formats, so users can use their creativity to write an introduction about the game or make some drawings or make a UCC (user created content) videos. Users are free to use any methods for publicity.

"Many users have volunteered in publicizing the game, and that has been a great help to the growth of the game. We always wanted to thank the users, but it is difficult to match the users' accounts and their social network activities. That's why we planned this event," said Joey, who is responsible for the Valkyrie Sky service. "I hope users tell us which SNS postings they have done to receive thank-you gifts which GameKiss prepared for them", he adds.

Joey explained the purpose of the event is to give thank-you gifts to users and by collecting comments about Valkyrie Sky, developers expect to find what to improve and which direction the service should go to get better.

Every user who participates in the event will be awarded with paid-for coin items that can revive users when their characters die in the middle of in-game stages. Among them, five users will be selected, and additionally given the most luxurious item "Pitchblack Wing." Valkyrie Sky is a game where users fight in the sky, so GameKiss believes these items will particularly attract the users than to any other items.

Caption: the 'Pitchblack Wing' which is going to be awarded as reward for users' distinguished PR activities

More details about various events and updates prepared by Valkyrie Sky can be found at its official website: http://valkyriesky.gamekiss.com.
Next Article
ArenaNet and NCSoft have announced the schedule for the Wintersday festivities in the hit MMORPG Guild Wars 2.
by MissyS
The main draw of Path of Exile has always been its expansive character building system, offering an ever growing list of passives and...
by Proxzor
While the state of the game was rocky back then, the devs have been putting some serious work in over the past 7 months,.
by ApocaRUFF