US Gamers spent $3.8 billion on MMO Gaming in 2009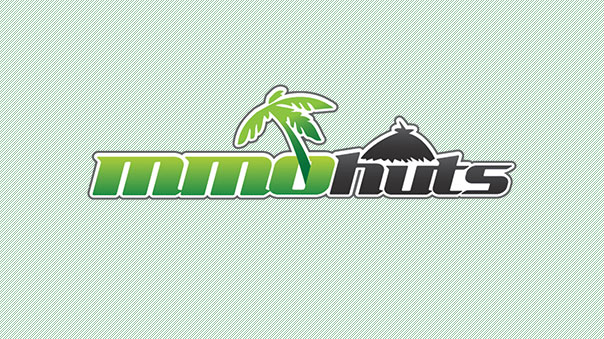 Thanks to Gamasutra, the numbers are in! US gamers spent around $3,800,000,000 last year on MMOs. Now that number needs some clarification. It includes MMORPG box sales, downloads on Valve's Steam service, subscription fees, and item shop purchases.
Another interesting fact in the numbers is that of the 46 million American MMO gamers, only around 46& spent any money at all. That means the majority of us are playing entirely for free. The free to play genre has exploded in the past few years, and 2010 is likely to continue the trend. Hopefully we'll see the release of many more MMOs & MMORPGs that we won't have to pay for!
Also in the report are the totals of several other Western countries. British gamers spent $270 million last year while Germans racked up $250,000,000. The report breaks down total spending into five catagories: Monthly subscriptions, Annual subscriptions, virtual currency, direct micro-transactions, and Boxed product / client fee.
Full Release:
U.S. gamers spent $3.8 billion on massively multiplayer online games in 2009, almost 15 times more than other substantial MMO markets in Europe, according to a new study.

Consumer data from Today's Gamers MMO Focus Report by Gamesindustry.com and TNS indicates that the number of MMO players in the U.S. has reached 46 million, 46 percent (21 million) of which paid to play online games; the rest, around 25 million gamers, play MMOs without spending any money. The average paying MMO player spent around $15.10 per month on their games.

The report points out that Blizzard's World of Warcraft has the most number of players in the U.S. out of all the MMOs it tracked, just in front of NeoPets and Club Penguin. Other MMOs in the top five include Disney ToonTown and RuneScape.

The study also breaks down the $3.8 billion total spent on MMOs in 2009: 47 percent ($1.8 billion) was spent on monthly subscriptions, 15 percent ($580 million) on annual subscriptions, 19 percent ($740 million) on virtual currency, 8 percent ($280 million) on direct microtransactions, and 11 percent ($400 million) on the initial boxed product or client download.

Consumers in the UK, which has the second highest total measured by the report, spent only $270 million on MMOs in 2009. However, the country's total had the highest percentage of revenues from direct microtransactions, 19 percent ($51 million).

Germany ($250 million total), France ($220 million), and the Netherlands ($65 million) had the biggest 2009 revenue percentages from virtual currency, each pulling in at least 26 percent from that source. Belgium's ($55 million) revenues had the highest percentages for monthly and annual subscriptions, at 53 percent and 20 percent respectively.

Today's Gamers MMO Focus Report adds that it expects growth in MMO revenues from countries such as Italy, Spain, Russia, Turkey, Poland and Sweden.
AVerMedia released a new capture card aimed at aspiring content creators that is easy to use and affordable - the Live Gamer MINI.
by Ragachak
Joycity has launched their latest mobile game on a global scale, entitled Savior Saga: Idle RPG.
by Ragachak