Upjers launches halloween event for several browser games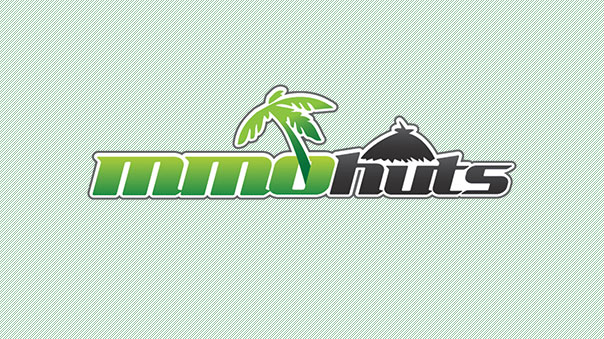 The developer and publisher of renowned browser games, upjers, is reaching deep into the candy bucket once more and inviting even more players to the Halloween party. Now all zoo directors, hospital administrators and farmers can get the shivers and secure rewards, too!
In Kapi Hospital (https://en.upjers.com/kapihospital) a strange virus is going around: Professor Fluffling is getting some pointy canines, bedsheets are getting eyes and starting to fly – Halloween has definitely arrived in Fractureford. The nurses even have the right antidote for ghouly grumps: A round of dice, stat!
Certain dice combinations offer great rewards in Kapi Hospital's Halloween event, such as three patients or points towards the next. These are awarded from rolling three, four or five matching dice. Full houses and five different symbols will also give prizes.
In My Free Zoo (https://en.upjers.com/my-free-zoo), witchery is in the air. A monstrous spider, pumpkin-eating ravens and a gnarled witch's hut are only three of the new Halloween decorations in the virtual zoo. Those who are brave enough can also set up some spooky gallows, an eerie grave, a creepy pumpkin man and much, much more. Each current Halloween decoration increases the player's number of collected cauldrons. These are rewarded with two different animal pairs. Those who reach level 5 in the My Free Zoo Halloween campaign will get two common ravens and two aye-ayes. These lemurs from Madagascar are said to have magic powers in their homeland…
In My Free Farm (https://en.upjers.com/myfreefarm) the happenings may be less exotic, but their every bit as spooky. Players can turn their farm house into a ghostly manor, and declined farmies will be pursued by flying ghosts. The Halloween pair game offers enticing rewards in My Free Farm. If a player uncovers two cards with the same pictures, they'll receive select prizes; these include various vegetables for planting, points, potato dollars and shadowbox items.
For more info, visit en.upjers.com
Veteran Publisher Iceberg Interactive and award-winning developer Amplitude Studios are proud to announce that their highly anticipated 4X fan...
by Mikedot
Rumble Fighter Unleashed is coming as GamesCampus reveals the first pieces of this massive update.
by DizzyPW
One of the first things I noticed when talking to Keith was how professional and cordial he was.
by Tagspeech