Backstory revealed for Golden Age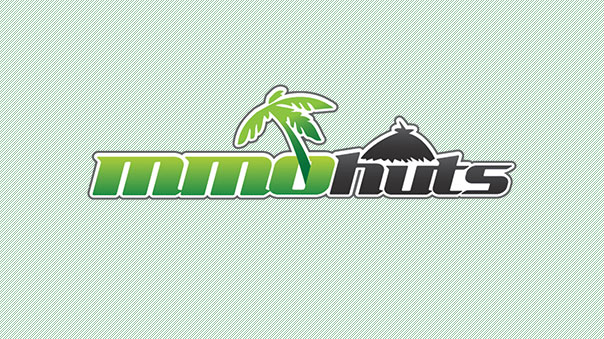 Golden Age's storyline has now been revealed for those looking forward to the upcoming MMORTS.
The story is based on medieval European history, when Jacques de Molay, Grand Master of the Order of the Knights Templar, becomes outraged as his order becomes arrested without reason in 1307 AD. Molay leads hundreds of these Knights to safety into a new land, where players join them to discover and colonize the mysterious region. Players can choose to be part of the Knights Templar, or can be part of the Ibero Alliance (based on ancient Greece and Rome) or the Rhine Commerce Guild (based on medieval Germany).
Golden Age is published by Aeria Games, which also publishes Dream of Mirror Online and Dynasty Warriors Online.
Golden Age Screenshots:
Source:
Aeria Games Reveals Golden Age Back Story

Knights Templar History Inspires Unreleased, Exclusive Strategy Web Game

SANTA CLARA, Calif.  – Aug 5, 2011 – Aeria Games, a leading global publisher of free-to-play online games, today released details about the back story for Golden Age, its upcoming exclusive Real-Time Strategy (RTS) title. Golden Age unfolds a riveting tale of murder, bloodshed, opportunity and enterprise. Based on true events from medieval European history, Golden Age starts its epic storyline with the rumored conquests of real-life historical figure Jacques de Molay, the last known Grand Master of the powerful Order of Knights Templar.

Following Molay's documented outrage at baseless arrests of the Knights Templar in 1307 A.D., Golden Age introduces a fellow knight said to have received a map to a lost continent from Molay himself. At Molay's request, the knight secretly leads 400 Knights Templar to safety in these unknown lands.  Players enter the tumultuous Golden Age setting shortly following the Templars' discovery and colonization of the mysterious treasure-filled region, and must defend their developing fortresses from oncoming waves of greedy plunderers.

Players will take their roles in Golden Age as one of three distinct classes of citizens:

Knight Templar – Based on fictional members of the real historical Order who fled persecution in France in search of a lost land of gold and treasure.
Ibero Alliance – A later group established in the new land on the democratic principles of ancient Greece and Rome.
Rhine Commerce Guild – Founded by a traveling merchant and his greedy civilian followers, this class of citizens has real-life roots in medieval Germany.

Golden Age is a persistent browser-based game coming soon to players in North America and Latin America. Visit the website to sign up for Closed Beta: http://goldenage.aeriagames.com.
Next Article
Gameforge announces its cooperation with South Korean development studio Lion Games & will be publishing SoulWorker in NA & EU.
by MissyS
During a meeting with Lightmare Studios' Infinity Wars creator, Elphie today, we discovered the teased upcoming Star Trek faction additio...
by DizzyPW
A massive update rolled out globally for World of Tanks: Mercenaries on Console today to celebrate 17 million players.
by Ragachak