Travian: Legends Launches Largest Expansion in 14-Year History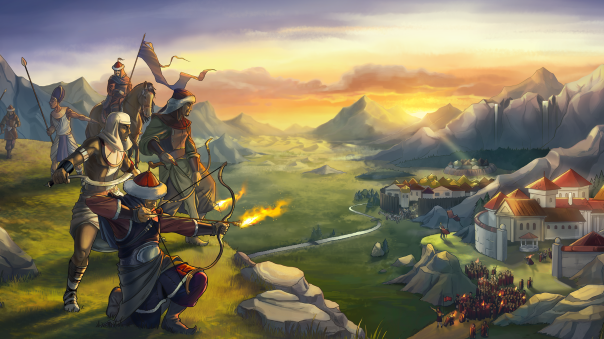 Travian Games has officially opened the first servers to include the latest/largest update to their free-to-play title, Travian: Legends! Entitled "Fire and Sand", it's a part of the Annual Celebration event and kicks off the fourteenth year of Travian: Legends being online. Now players can go beyond simply being Romans, Teutons or Gauls; the addition of Egyptians and Huns will completely change the game and how it's played, offering unique personalities and playstyles to the battlefield, and bringing with them special units, a unique hero ability and a dedicated building.
In addition to this, the ongoing success of Travian: Legends has allowed Travian Games to expand their online games portfolio, partnering with MMORPG developers Artcraft Entertainment (Crowfall) and Portalarium (Shroud of the Avatar) in order to assist in bringing these highly anticipated games to Europe this year. Expect more fantastic and exciting news from Travian as the year marches on!
NCSOFT and ArenaNet has released a teaser video trailer for the upcoming living world release "Escape from Lion's Arch".
by Mikedot
Today, Warner Bros. Interactive Entertainment released two new Champion Profile videos for Infinite Crisis. The new videos give fans an in-dep...
by MissyS
When I walked into my appointment to meet the team behind Bless Unleashed, I had one question burning from hours of discussion at the office.
by MissyS