Three Kingdoms arriving in Atlantica April 26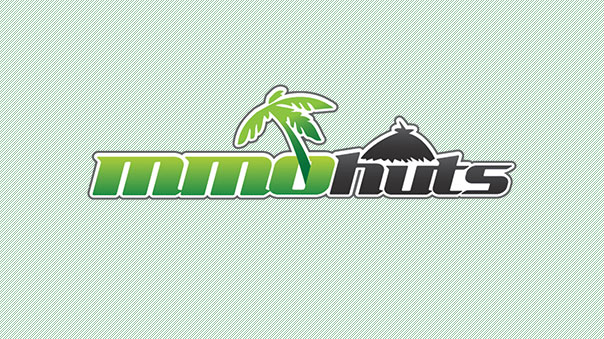 The latest update for Atlantica Online will feature a Three Kingdoms theme, and will launch on April 26.
Introduced in the update will be a high level mercenary known as General Guan Yu. New quests reflecting the power struggles of the Three Kingdoms will have players playing alongside Cao Cao and Liu Bei, including a new dungeon.
Also coming is the Expedition Team Feature, which lets players send teams of mercenaries on tactical missions while the player does something else, letting players get experience and items while fighting in other battles or completing other quests.
Atlantica Online is now published by Nexon, which also publishes MapleStory, Mabinogi, Dungeon Fighter Online, Vindictus, and Combat Arms.
Atlantica Online Gameplay Screenshot
Source:
The Three Kingdoms Come to Nexon's RTS MMO Atlantica Online

Hot off the heels of its successful migration to Nexon, Atlantica Online will receive a massive content update on April 26 called the Three Kingdoms.

Deeply rooted in ancient Chinese history, the Three Kingdoms marks the addition of a highly anticipated new high level mercenary, General Guan Yu. Guan Yu's military expertise is said to be so great that he is worshipped as a god. Drawing upon the power of the Green Dragon, his prowess with a spear and its summoned magic is a work of legend, capable of dealing blow after blow to any enemy that crosses him.

To coincide with the dynastic shifts in power that occurred within the Three Kingdoms period in China, several quests have been included in the game to reflect the power struggles from that timeframe. Players will soon be able to put their strategies to the test in a variety of dungeons and quests, where they will play alongside iconic Chinese historical warlords, leaders, and soldiers like Cao Cao, Liu Bei and more.

The new quests and dungeon added to Atlantica Online will fall primarily under the story of the Battle of Red Cliffs, a watershed moment in the Three Kingdoms era. A decisive battle signifying the end of the Han Dynasty, the Battle of Red Cliffs emulated a classic theme of the "weak beating the strong," ultimately laying the foundation for the establishment of the Three Kingdoms, Wu, Wei, and Shu.

The Expedition Team feature will be another addition to the world of Atlantica Online, and it will let players send a team of mercenaries on various tactical missions while the player journeys through more pressing battles. With more than 30 mercenaries in the game, players will be able to maximize the efficiency of their acquired characters by covering more ground and picking up extra items and experiences along the way. Players will also be able to view their dispatched mercenaries as they engage in battle, giving insight into new combat tactics and strategies.

To learn more about Atlantica Online and to download and play for free, visit http://atlantica.nexon.net/.
Next Article
As closed beta looms ever closer, Aeria Games, a leading global publisher of free-to-play online games, has revealed the details of the Challe...
by MissyS
The Mystic will first make her first appearance on Black Desert Online's Korean service and will be released soon to other regions.
by Ragachak
Perhaps the biggest thing that makes this a powerful update, beyond its compelling story is how accessible it is.
by Ragachak