R2Games Begins Open Beta for Eternal Saga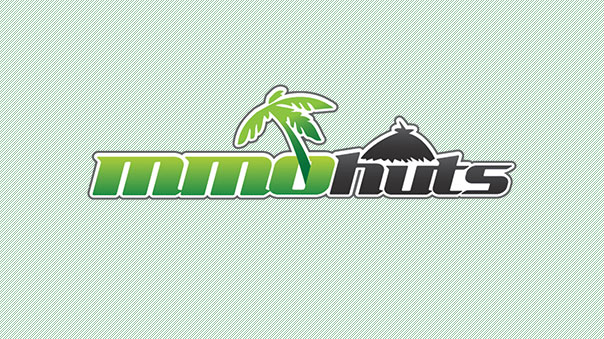 Reality Squared Games (R2Games) is running an open beta on the R2Games platform for Eternal Saga, a fantasy-themed, free-to-play browser game developed by 4399 Studios (China). Players can go to eternal.r2games.com to join in, starting at 10:00 AM EDT.
The world of Eternal Saga is struggling against a demon invasion, and it's up to you to return peace and serenity to the world. Along the way you'll develop a powerful set of skills, lead the charge in epic guild battles, and raise pets that, if trained well, will fight faithfully by your side.
The game takes classic elements from others in the genre while delivering  its own unique twists. Players start by choosing a character name and faction: Umbra, Luma, or Astra. After being introduced to the main systems of the game, they'll then choose to fight as either a Warrior, Hunter, or Mage.
As you progress through the game you'll find newer, more powerful weapons that can be fortified with precious gems, enchantments, and upgrades to make them even stronger. Your old gear can then be sold, fed to your mount, or donated to fellow guild members.
Customize your character by choosing from a large selection of clothing, weapons, and wings in the Shop.  Other fun accessories like animal paw prints and speech bubbles are also available.
Complete daily activities to level up your character and earn cool items. Fight in single or multiplayer dungeons. Battle the cute yet deadly stars of Star Shrine and earn yourself the title of Polaris. Go fishing for an elusive legendary fish and win prizes for your catch. If you prefer a little less action, there's even a dedicated AFK map for VIP players.
Prefer the battlefield? Challenge other players for the top spot in the Arena, transform into a beast and fight in Legion Wars, or join a guild and bring it to the top of the rankings. When you've had a long day, you can hang out in your beach chair on the Amour Shore, earning EXP and Wisdom as you relax with friends.
Whiz around the vast world of Eternal Saga on your first mount: a paper airplane. Feed it your old equipment and watch it grow in strength, or focus on finding newer, more powerful mounts.
A look at the MMO news from the weekend and the start of the week.
by Guest
The Tau Empire fleet will be available end of September, and will be playable in Battlefleet Gothic's multiplayer modes.
by MissyS