The Next Chapter Begins for Fantasy MMORPG The Aurora World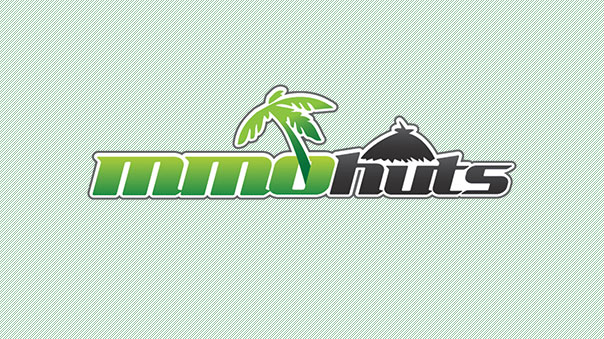 GBE Games, a global publisher and distributor of interactive online entertainment media today launched the next chapter for its popular MMORPG, The Aurora World. This exciting new update is bursting with new content including increased level cap to 70, the highly-anticipated Nation War PvP, upgraded servers and so much more. Fans can get a peek at all the latest new content in the "Next Chapter" video below, and check out all the new features by downloading and playing the game for free on The Aurora World website
Level cap increased to 70! Players can join up with fellow adventurers and tackle all the new challenges that lie ahead as they experience the new level content complete with new skills unlocked for each profession. Coupled with the increase, the new skills will also include new armors and weapons and completely new areas to explore filled with creatures and peril!
The highly-anticipated Nation Wars arrives and nations will collide! It's now time to settle the age-old argument to which nation is the most skilled and powerful in this epic all-out player PvP battle. Whose nation will come out on top! Additionally, in an effort to improve The Aurora World's overall gaming experience, upgraded servers and server locations have been added to reduce lag and better serve the varying regions. Other improvements include fine-tuning the player population and balance between the three nations including adding most of the enchanting items to the Points Mall and making cash-shop Majinns more readily available.
To celebrate the Next Chapter update, the Aurora World is kicking off two exciting events! The Leveling King will reward the first 10 players who reach level 70 from each nation with a special title and legendary dragon costume. That's not all; players can also receive a free level 70 Majinn! Players who get five level 60 purple armors and enhance them to +6 will get an exclusive level 70 Unicorn Majinn for their efforts.
Next Article
Fancy getting a closer look at Transformers Universe? Well Commander, you're in luck - we are hosting three livestreams today.
by Mikedot
PlayPark has brought back a classic MMO, Shaiya, which is a PVP-focused MMORPG, and released their Closed Beta test into Southeast Asia.
by Ragachak
The second official limited-time collaboration begins today (April 23rd, 2019) and will run until June 3rd, 2019.
by Ragachak