Lord of the Rings Online is going Free to Play!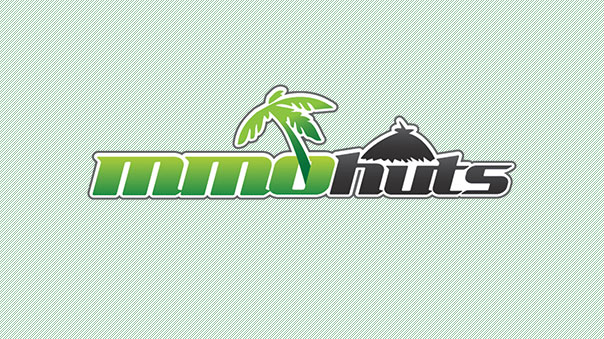 We called it! Late last year MMOHuts published an editioral titled 'Lord of the Rings Online Likely to go Free to Play. Well the day has come. LOTRO is published by Turbine, the same studio behind Dungeons and Dragons Online. DDO originally launched as a subscription based game, but found it self struggling to compete in that market. To Turbine's credit, they were able to see which way the industry was moving and made the bold decision to remove the game's monthly subscription fee. The result? Millions of new players, increased revenues, and more subscribers than ever (the game still has an optional subscription.)
The switch to free to play will coincide with the release of Volume 3, Book 2 which is scheduled for this fall. The beta is promised to start 'in the near future' so use the links below to sign up! Turbine has released a lengthy post on the official site that goes into detail on what all this means for current players, former players, and those who hold life-time 'Founders' accounts. It's well worth reading, and we look forward to exploring the world of Middle Earth once it is unencumbered by monthly fees!
This is a great step for LOTRO. Many more gamers will now be able to experience the great graphics and gameplay that The Lord of the Rings Online has to offer.
Full Release:
Today is an important day for LOTRO: we've announced that this fall, LOTRO will begin offering a Free-to-Play option! Players will be able to download the game and adventure in Middle-earth for free. With Free-to-Play comes the addition of the LOTRO Store, where players will have immediate in-game access to a wide variety of special items, account services, and convenience items.

The best part is – as existing subscribers you're automatically enrolled in our VIP program! As a VIP you'll continue to get unlimited access to the game and all of the content you already enjoy, in addition to some extra perks! We know you're curious how all of this will work and what it all means for you personally, so here are some handy links to all of the details:

Still have questions? Here's a quick FAQ about the key points of LOTRO Free-to-Play:

Is this the same model you used with DDO?

It's very similar in a large number of ways. The basic structure is the same with some changes made to support LOTRO's different game world and wide-open environment. Customer levels, the LOTRO Store, and other aspects of LOTRO Free-to-Play are all very similar to those of Dungeons and Dragons Online®: Eberron Unlimited™.

I already subscribe to LOTRO. Is there any benefit to staying a subscriber?

Of course! Once the game goes live you'll keep all your current privileges, and also accrue 500 free Turbine Points per month to spend as you wish. We also have a set of Loyalty Reward Special Offers just for our veteran players – as long as you maintain your subscription in good standing you may be eligible for up to 3,000 points. If you stay active over the summer you will also earn an additional bonus of 500 Turbine Points per month until launch! For more details see the Loyalty Reward Special Offer Terms & Conditions for full details.

I have a lifetime subscription to LOTRO. What will Free-to-Play mean for me?

As a lifetime subscriber to LOTRO, you will keep all of your membership privileges and are automatically upgraded to VIP status. You will receive 500 Free Turbine Points every month like the other VIPs, but you do not have to pay a monthly fee since you are a lifetime member. All you have to do is keep playing the game and visit the LOTRO Store to spend your free Turbine Points. Lifetime members may also qualify for a special one-time Loyalty Reward of 1,000 Turbine Points. See the Loyalty Reward Special Offer Terms & Conditions for full details.

I am a LOTRO Founder. What will Free-to-Play mean for me?

As a LOTRO Founder, you automatically become a VIP and will keep all of your membership privileges as long as you pay your monthly fee. You will automatically receive 500 Free Turbine Points every month and you can spend them at your leisure in the LOTRO Store. Founding members may also qualify for a special one-time Loyalty Reward of 500 Turbine Points. See the Loyalty Reward Special Offer Terms & Conditions for full details.

Will there be a Free-to-Play Beta and when will it start?

Yes! The Beta will start in the very near future. We'll begin accepting signups immediately at www.lotro.com/betasignup!

I'm a new or returning player. How do I sign up for Beta?

Start by registering at www.lotro.com/betasignup. We'll select entrants from that list once beta starts.

I'm an existing customer. How do I sign up for the Beta?

Existing subscribers do not need to register to apply for the beta – we'll randomly invite subscribers who have been active in the last 30 days and have an account in good standing throughout the beta. If you wish to register at www.lotro.com/betasignup that will count as an extra entry and may increase your chance of being selected for participation.

Is there any way to increase my chance of getting into the beta?

Sure! Follow us on Twitter and Like us on Facebook! We'll give out special beta entry codes to our fans via social media – so give yourself the best chance of getting in and make sure to keep an eye on Twitter and Facebook for updates.

Are we under NDA during the beta?

Yes. What happens in beta stays in beta! Once you receive your invitation and apply your beta key to your account, you will have access to the private beta forums. This is the only place to discuss anything you see or do in beta. Remember, the first rule of beta is you do not talk about beta!

What can I still talk about on the public forums?

Our NDA specifies that no materials related to the beta (including updates, gameplay or user interface) may be discussed or posted without Turbine's express permission. The NDA remains in effect whether you remain in the program, or the program ends.

When does LOTRO F2P go live?

Free-to-Play will go live when Volume 3, Book 2 releases this fall.

Is Free-to-Play the only thing to look forward to for Volume 3, Book2?

No! Volume 3, Book 2 will continue the Volume 3 Epic Story as the Rangers head south. An all new area, Enedwaith, will be available as well as some exciting new features and many updates to the game including DX11 support! We'll have more information about Volume 3, Book 2 as we approach launch. Keep an eye out for Developer Diaries and other information throughout the summer!

I still have questions. Where can I ask them?

If you still have questions after reading the full FAQ, please use the LOTRO Free-to-Play discussion forum for questions and comments!

We're very excited about LOTRO's move to Free-to-Play and we can't wait for you to see all the incredible changes the team has already made to the game. Make sure you read Executive Producer Kate Paiz's letter to the community for some great information on where LOTRO is going!
ArtCraft is proud to announce that they will be focusing on providing game developers with a technology solution in the realm of MMORPGs.
by Ragachak
MMOHuts has teamed up with Perfect World Entertainment to produce a Let's Play series based on Star Trek Online, which is coming soon.
by Ragachak
Gaijin Entertainment announces the release of the "Starfighters" Content Update for the military online action game War Thunder.
by MissyS