C21 prepares for new beta phase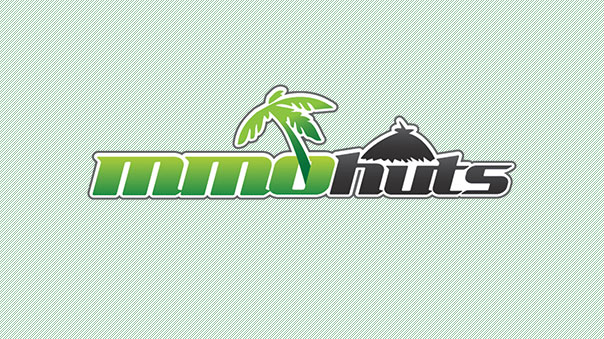 C21, which previously offered a beta back in April, is preparing to launch a new beta phase, complete with a new website.
The game is a third-person shooter that features customizable robots in btoh PvE and PvP scnearios. The game has since been updated to improve moment speed, combat speed, and controls; to add Demon Force Bases that feature deadly bosses and grand rewards; and to improve robot customization and the dynamic battle system.
C21 is published by CyberStep, which also publishes CosmicBreak.
C21 Concept Art

Source:
C21 –STEEL BATTLE CHRONICLES– WEBSITE OPEN

SAN FRANCISCO, CA – October 25th, 2011 – Online game developer CyberStep opens the website for its latest Robot MMORPG game, C21 –STEEL BATTLE CHRONICLES– for early beta registration from 3:00 PM, Tuesday, October 25th. The beta testing period will begin from 3:00 PM on Thursday, October 27th.

* C21 –STEEL BATTLE CHRONICLES– *
Official Website: http://www.c21-online.com/ *

C21 –STEEL BATTLE CHRONICLES– is a unique MMORPG that is played from a 3rd person perspective and uses FPS controls to allow for fast-paced battles that will enable users to excel through their own personal skill, rather than their equipment. Robots can be equipped with various weapons or unique joint parts to hunt down ferocious monsters or fight against a powerful invading army known as the "Demon Force" across the planets within the Cosmic Renaissance. Your adventures take place in a galaxy known as the Cosmic Renaissance. It is home to many sentient robots that have evolved into their current forms in much the same way as other organic life. They soar through the sky, traverse vast battlefields, and brandish advanced weaponry.

1.  MORE EXCITEMENT, MORE ACTION

In order to better serve players around the world, CyberStep has modified and polished the original title C21 in order to appeal more to users outside of Japan. An example of the changes implemented was a considerable increase in movement and combat speed. The controls have also been modified for ease of use, allowing users greater mobility during hectic combat situations.
In addition to the enhanced game mechanics, the game content itself has also seen some changes. One change of note would be the addition of Demon Force Bases that will now appear on each planet. Players can choose to assault these bases in order in the name of grand ideals such as securing a brighter future for the Neo Angel Force or perhaps for more personal reasons, such as hunting for new equipment. Keep in mind, however, that these bases are enemy strongholds and will be populated with all manner of deadly enemies. In the deepest levels of these fortresses, players may encounter extremely powerful boss robots that will require trustworthy allies and teamwork in order to beat.

The changes made to the original C21 coupled with its new elements will ensure that players of all types will be able to enjoy the game. As such, the game has received a new title, C21 –STEEL BATTLE CHRONICLES–.

2.  BUILD A UNIQUE ROBOT!

There are more than 100 different robots in C21 –STEEL BATTLE CHRONICLES–, each of them consisting of at least 5 types of parts; Head Parts, Body Parts, Arm Parts, Leg Parts and Boosters. These parts can be freely added or removed to any standard robot. Players can utilize the powerful robot assembly system to build a robot that best suits their play style or customize it for certain combat roles. Combining that with the robot painting feature, players can create robots that are uniquely their own.

3.  DYNAMIC BATTLE SYSTEM

One aspect that sets C21 –STEEL BATTLE CHRONICLES– apart from other MMORPG's is its use of a TPS battle system. Players can move freely about the battlefield without being forced to stand still and trade blows or count skill timers. The game seamlessly combines elements from both MMORPG and TPS Action Games, ensuring that many players will be able to enjoy their time in-game.

About CyberStep:

CyberStep, Inc. has been creating and managing original online games since 2000. CyberStep's titles are played worldwide in over 10 different countries, and include games such as SplashFighters, C21, GetAmped2, CosmicBreak, and HolyBeast. CyberStep is always expanding, and aims to connect different cultures around the world through the mediums of high quality entertainment and technology.
Next Article
The top players from around the world gathered in the Bahamas last week to fight for their piece of that incredible $250,00 dollar prize pool
by Kings Decree
KoramGame has announced a fashion show event for Spirit Tales.
by MissyS
Verdun is "the first multiplayer FPS set in a realistic First World War Setting." It features bolt-action rifles, trench warfare, ga...
by ApocaRUFF