The Chosen Accepting Closed Beta Registrations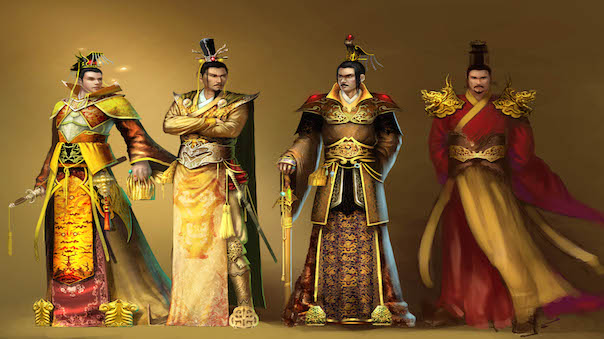 Snail Games USA is preparing to launch its next MMORPG, The Chosen, and is now accepting applications for the game's closed beta, which will begin on June 13.
The Chosen is based in Chinese mythology, and features five Dynasties for players to choose from – Qin, Han, Tang, Song, and Ming – along with six player classes – Sword, Blade, Bow, Flute, Fan, and Scroll. The game will feature several special systems including advanced equipment management, a hero skill tree system with over 160 skills, and a hierarchy and award system. The game will also offer pets and mounts.
Snail Games USA also publishes Heroes of Gaia and Ministry of War.
Source:
Snail Games USA today announced the start of closed beta registration for the upcoming North American release of its mythical MMORPG, The Chosen. Players can sign up now to get the first glimpse into a legendary ancient China, where The Chosen must return balance to a war-torn universe. Three kingdoms – the Light, the Dark, and the Human Worlds need nothing short of a hero to challenge the gods and end their crippling conflict once and for all. Closed beta registration for The Chosen will remain open until the testing period officially begins on June 13, 2011.

"We are delighted to bring the intriguing history and authentic Chinese mythology in The Chosen to international audiences this summer," said Rudy Huang, Director of Operations, Snail Games USA. "The closed beta is the first time US players can explore the fantasy MMORPG, and their feedback will be invaluable as we prepare for the game's official launch."

In The Chosen, players must pledge allegiance to one of five great Dynasties—Qin, Han, Tang, Song, and Ming—and travel through ancient China to battle across vividly recreated historical landmarks. The customization options are vast, beginning with the choice of six player classes—Sword, Blade, Bow, Flute, Fan, and Scroll—each with unique physical and magic attacks, as well as long- and short-range skills. The Chosen also features numerous quest and battle systems, advanced equipment options, a complex hero skill tree (with over 160 skills to master), a hierarchy to level up, and an award system where players can earn in-game prizes for their achievements, such as elite weaponry, power-ups and gear.

The ultimate goal: unite guilds, take control of the exclusive Golden Dragon mount, fit only for a heroic king, mobilize your battalion, and begin the epic battle between Dynasties to reveal The Chosen and restore order to the three kingdoms. On their quest, players can enlist the help of adorable and powerful pets, collect and mount great animals such as elephants and giant turtles to ride into the fight and join with other players to trade items and currency.

An incredible new trailer gives a glimpse at the graphics and gameplay to expect when The Chosen launches internationally this summer. See for yourself.
Next Article
Playing League of Angels every day is not enough, well it is if you like to stay unknown and forgotten. To make a true impression in the game ...
by Mikedot
Fans of the celebrated horror franchise will be able to engage in new, terrifying experiences within the F.E.A.R. universe. Following player f...
by Mikedot