GoGo Racer launching worldwide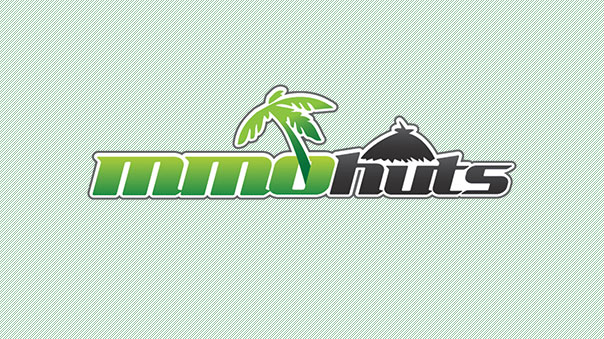 GoGo Racer, a free-to-play off road kart racing game, has launched internationally, with its publisher, Radiance Digital Entertainment, looking for more publishers worldwide to bring their game to a global audience.
The game features customizable vehicles, over two dozen tracks, hundreds of items and vehicle parts, several modes (including single player, head to head, combat, team-based), medals for successful placement in a race, and "clubs" that function as in-game guilds. The developer hopes that it has a "console-like" feel on the PC.
GoGo Racer was initially published in the West by Gamers First, but has since been shut down.
GoGo Racer Gameplay Screenshot

Source:
GoGo Racer Revs up for Worldwide Launch

GoGo Racer, the highly anticipated free-to-play kart racing MMO from Radiance Digital Entertainment, is now available from multiple operators in China and is coming soon to other territories around the world.

Shanghai, June 2, 2011 – The launch of GoGo Racer means the wait is finally over for millions of kart racing fans around the world. With stunning graphics and a highly advanced 3D physics engine, GoGo Racer is currently the only free-to-play off road kart racing game available today. The game is currently licensed to several operators in China and is now seeking new partners for other territories around the world.

GoGo Racer allows players to customize their vehicles in thousands of ways as they compete on dozens of awesome tracks in a wide variety of environments. Race winners get rewarded with car parts or modifications they can use to enhance vehicle performance. Player modes include single player, head to head, combat, and team based. Players can complete for top race times and public rankings on each track. Solo players can challenge their own best times or race to see how many special items they can collect. A sophisticated ranking system allows operators to hold tournaments and large scale competitions. Players can win medals based on successful times which can be redeemed for valuable prizes.

GoGo Racer has been 4 years in the making from developer Radiance Digital Entertainment, with the last year focused entirely on polishing, refining, and enhancing the user experience. The result is that GoGo Racer has the gameplay and feel of a console game, even though it is played on a PC. This was the original intent of Radiance CEO Monte Singman, whose past credits include dozens of big name console titles that include the Test Drive: Offroad series from THQ,  as well as numerous online and PC games.

"My idea was to bring the speed and precision of console action games onto the PC platform, while at the same time taking advantage of the inherent advantages of a PC, such as its networking capability. In addition, I wanted to make sure that the game I created can be played by people with average PCs, not just with tricked out, high end machines", said Mr. Singman. "And with GoGo Racer, I believe we have succeeded in this", he added.

Key features of GoGo Racer include:

Realistic physics – Karts react realistically to the surrounding environment as players collide, jump over ramps, skid, and drift.
High End 3D graphics rarely seen in online games.
29 different tracks including city, desert, ice, space station, volcano, jungle, etc.
Hundreds of items that players can use to upgrade their vehicle including nitrous tanks, engine enhancements, upgraded transmission, suspension, tires; even missiles!
Players can band together to form clubs that compete with other clubs for prizes and bragging rights. Clubs can customize their karts with their club logo, and can also have their own private channel in chat.
Racing Win Bonus – After winning a race, players receive random car parts as a reward. These components can be used to create modification kits for their kart, allowing them to further tweak its performance.
Special techniques such as the "Landing Boost", which allows a player to gain a powerful burst of speed when landing from a jump off a platform or ledge.
Next Article
Rock Hippo Productions has released the "Brawl of the Dead" update for Brawl Busters.
by MissyS
Webzen has announced that from today (October 30th) until November 13th, they have multiple Halloween-themed events for their playerbase.
by Ragachak
Today, Robot Entertainment announced the first details for the next ORCS MUST DIE! UNCHAINED™ closed beta update scheduled for Tuesday, July...
by MissyS