Tales of Solaris Rebrand Brings New Mercenary System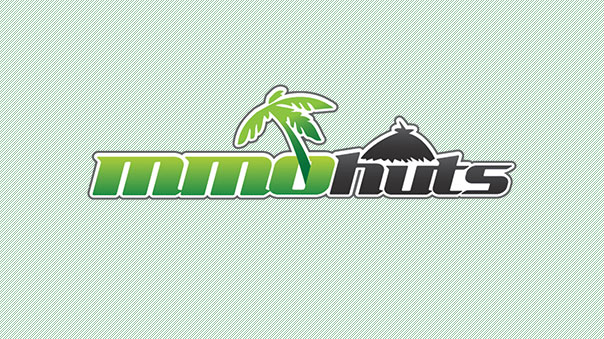 Tales of Solaris combines RPG gameplay with classic anime elements and thrusts players into a brave new world where magic and machinery coexist, and the threat of demonic invasions is an ever-present danger.
Rebranded on Tuesday 28th May, Tales of Solaris is the new title for Tales of Laputa, a name change publisher NGames has introduced to broaden the game's global appeal. The rebranding marks a new version for Tales of Solaris players, with three exciting new gameplay systems rolled out to celebrate, including the game-changing Mercenary feature.
Solo players entering Heroic level instances, or challenging bosses on the Ancient Forbidden Path, can now hire Mercenaries to assist them on their quest.
The new Mercenary feature allows solo adventurers without a team to enter top level instances with the same power behind them as groups, opening up more options for solo exploration and advancement across Tales of Solaris' diverse open world. No longer are players hindered by not having a team when wanting to experience the game's most challenging and exciting challenges.
Mercenaries are available for free, with the option of spending small sums of 'ingot' – Tales of Solaris' in-game currency – to hire either stronger Advanced units; or the incredibly powerful Super units. Players can hire up to 10 mercenaries a day to assist them on their missions, with up to 4 separate classes of mercenary available to form a well rounded team suitable for any task.
"We're delighted our players are happy with the new name for their favourite game, that was really important to us", said Tracy Wang, NGames PR Manager, "But we're even more excited to see how they utilize the new features we've put in place to celebrate the occasion! The Mercenary system is by far the biggest game-changer yet. Whatever your preference, whether it's playing with groups of friends of adventuring alone, everybody can enjoy a balanced gameplay experience in Tales of Solaris."
The new Mercenary system is joined by two other brand new features.
Using the new Plume system, players now have more options than ever before for personalising and upgrading their stat-boosting wings. Players level 50 and over can experiment with a plethora of new synthesis options to discover powerful wing sets, each giving them increased Plume Combat Power for added battlefield abilities.
To put the new wings through their paces, Tales of Solaris adventurers with a Combat Power rating of over 5,000 are welcome to visit the new Zeal Colosseum – a cross-server, multiple-pet battle mode. Teams of up-to three pets can battle one another at the Zeal, with plenty of daily rewards on offer for frequent visitors and winners.
Rogue Factor's turn-based tactical-RPG Mordheim: City of the Damned, based on Games Workshop's tabletop game, is receiving today its...
by Mikedot
Forget about endless agendas and horrible waiting―this is war, not some stuffy board meeting!
by DizzyPW