Tales of Pirates players migrating to Tales of Pirates II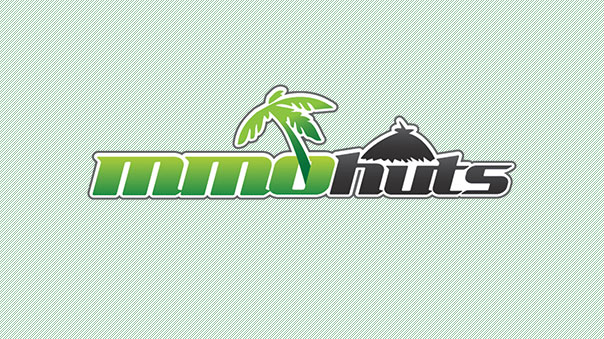 Tales of Pirates II has begun its migration project, in which players on Tales of Pirates will have their characters transferred to the new Tales of Pirates II.
The first server to undergo the transfer will be Sacred Sea; if the migration is successful, other servers will soon follow. All character data is kept into place, including level, items, or equipment. IGG reminds ToP players that ToP II has a new PvP Arena, the Rear Fairy system, a new playable character, the new Augury system, and an enhanced UI.
Tales of Pirates II Gameplay Screenshot
The Original Press Release:
Tales of Pirates II: Migration Project Kicks off

Participants in the closed beta of 3D MMORPG Tales of Pirates II are enjoying a splashing good time. This phase of testing has gone so well that the ToP team has decided to expand access to the new game by migrating all ToP player data to new ToP II servers. Veteran pirates will now get the chance to experience a treasure trove of exhilarating adventures available in this new, uncharted world.

Players from the Sacred Sea server will be the first to get a glimpse of this ambitious project. The data from the ToP Sacred Sea server have been copied over to a new ToP II Sacred Sea server. Players can access their original character data on the new server without any loss in level, items or equipment. If the trial on Sacred Sea proves successful, the other servers will soon follow.

Here are some of the exciting features players will find in ToP II:

A new PVP Arena puts pirates' wits and strength to the ultimate test.
Fascinating Rear Fairy skills give characters a unique boost.
The lovely Phyllis Crusader provides players with a new playable character.
The mystical Augury system predicts the future with some wacky side-effects.
An improved Auto-Trace feature makes navigation a breeze.
Enhanced UI designs helps players focus on the action unfolding before them while giving them full control over their adventures.

These additions and improvements are just the tip of the iceberg in the intriguing world of ToP II. Join in the fun now and discover the joy of being a pirate!
Next Article
A new conflict has emerged in the Delta Quadrant, calling for the intervention of the united factions in Star Trek Online. The announcement tr...
by Mikedot
Today Full Control announced the official launch date for Jagged Alliance: Flashback as October 21st, 2014. This news comes bundled with the n...
by Mikedot
Today Vainglory update 1.21 landed, bringing with it new heroes, skins and more.
by MissyS