Tales of Fantasy launches new expansion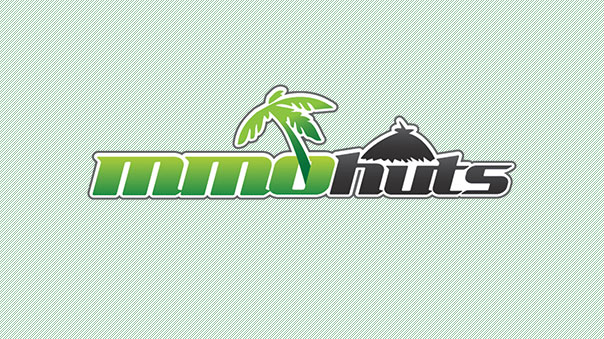 A new large-scale update for Tales of Fantasy, "Veil of Darkness," is now live.
The update raises the level cap to 60, the refining cap to +12, and introduces two new instances (Ghost Tomb and Serpent Shrine), a new Hero class set, several new weapons, two new bosses, brand new skills, five new maps (Starlight Lake, Cloud Mountain, Eagle Plain, Phoenix Ridge, and Northern Plain), new monsters, new quests, and more.
Tales of Fantasy is published by IGG, which also publishes Zu Online, Destiny Online, and Tales of Pirates.
Tales of Fantasy Gameplay Screenshot

Source:
Tales of Fantasy: Veil Of Darkness – Level 60 UNLEASHED!

Much turmoil has battered the land of Elterra, spreading chaos and destruction as the fires of war rage across the land between Ashland and Bohren. Ancient evils lying asleep beneath the land have begun stirring amidst these troubled times; the brash Zan Korrel, as well as the brutish and ruthless criminals of Evdar have been observed to be making their moves. Some even report the sightings of demonic beings and possessions… It is time, heroes, to pick up your weapons and put aside your differences to unveil the mask of darkness!

IGG is proud to present the newest Tales of Fantasy (http://tof.igg.com) expansion patch, Veil Of Darkness! This exciting new patch will include the below.

New Instances!
Ghost Tomb, Serpent Shrine

New Level Cap!
The maximum attainable level is now increased to 60!

New Class Specific Set!
The Hero Set will now finally be available!

New Weapons!
The Bloodletter, Berserk Axe, Crimson Stave of Faith, Solar Hammer, Star Axe, Shield of the Summoner and many more!

New BOSSes!
Test your might against 2 new BOSSes, Chi You Illusion and Bahamut!

New Skills!
Hurricane, Ray of Hope, Prideful Soul, Blood Bash, Merciless Execution, Toxic Mist, Shrilling Shot and many more!

New Maps!
Starlight Lake, Cloud Mountain, Eagle Plain, Phoenix Ridge and Northern Plain will now be available!

New Monsters!
Commander Herve, Blade Lord Bary, Blade Master Jabr, Du Ku Swordsman, Shadow Warrior, Corrupted Psychic and many more!

New Refining Level Cap!
Equipment and weapons can now be refined to +12 for even stronger stats, as well as a new set of wings promising eve more stunning visuals!

New Quests!
The plot thickens, as much more quests are added, and the story develops further into the mysterious Serpent Shrine of the Zan Korrel! Expect more NPCs and more challenges to come into play, as you uncover the deepest, darkest secrets of the land!

Of course, what you see here is not all we have to offer in Tales of Fantasy: Veil Of Darkness – in fact, it's just the tip of the iceberg! Much, much more exciting new content awaits your discovery; be you the adventurous type, the challenge loving type, or simply the silent grinder, you'll find everything you want and more, only in Tales of Fantasy!
Next Article
The extension comes with a new patch full of fixes, updates and vehicles rebalances, and two brand new maps – Pipelines and Narrows.
by MissyS
The second season of Armored Warfare has already begun on PC, which is known as Arabian Nights.
by Ragachak