Super Senso Heads to Europe This Month and Yacht Club, Adult Swim and More Sign On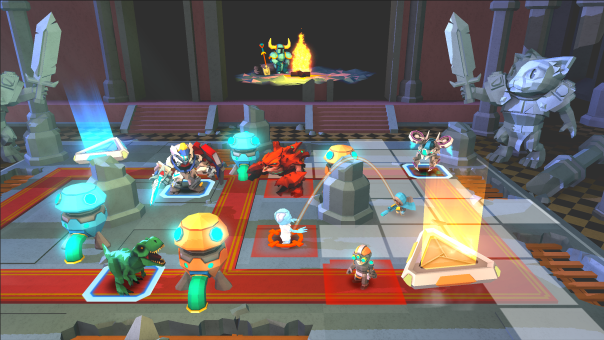 Super Senso by GungHo Online Entertainment America is on its way to Europe later this month. It also has a vast list of intellectual properties that are confirmed for the title, from Wargaming, CCP, Adult Swim, Dark Horse Comics, and Yacht Club Games. The turn-based strategy game combines GBA's Advance Wars with synchronous PvP for smartphones and tablets, making its US debut last year and enlisting the support of esports organizations including TSM and Hollywood Hammers to optimize it for the ultimate competitive play. The planned date for the European launch is January 24, 2018, and will launch with a flurry of major updates and new features. Super Senso plays out across vivid, polygonal 3D battlefields and each match starts with players controlling one SENSO, a powerful and specialized hero critical to determining the outcome of the fight. Players call on additional support troops to sway the tide of battle by building a smash-up army that can include armored tanks, zombies, fighter jets, dinos, and cats. All units vary in movement ability, attack strength, and defense ratings, allowing players to build the ultimate combination in the fight to destroy the enemy SENSO-Gate.
"We're thrilled to be partnering with such iconic brands to bring their larger than life characters into the Super Senso universe. As huge fans of these beloved properties, we can't wait to unleash this smash up of popular IPs to our community," said Yohei Ishii, TURBO Studio's Founder and Chief Executive Officer.
Next Article
A new video from Wargaming discusses game modes for World of Warplanes.
by MissyS
Card Monsters, a card game (TCG) from Hong Kong developer Mu77, has opened beta testing for Android and iOS players.
by MissyS