Sudden Attack adds new map and weapon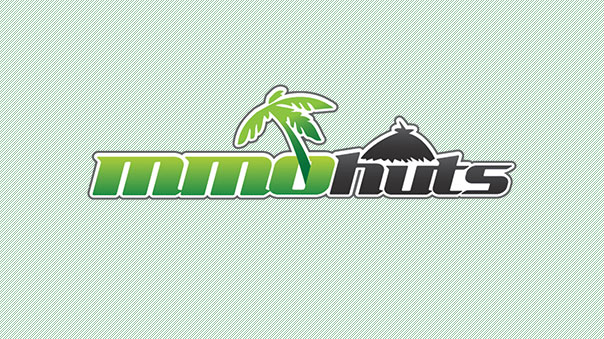 Sudden Attack has launched its latest update today, bringing two new pieces of content to the game.
Players will find a new Death Match mode map, "One Way," as well as a new weapon, the L85A1, a British drill rifle.
The patch also blocks new known hacks, as well as launches a few new screenshot events for players up to win extra prizes.
Sudden Attack is published by GameHi, which also publishes Dekaron.
Sudden Attack Gameplay Screenshot

Source:
The following will be updated during the weekly server maintenance on Feb 24th.

1. Known Hacks will be blocked.

2. New Upcoming Contents

#Map:One Way

Unstoppable fever on battle field. New Death Match mode map the "One Way"

#Weapon:L85A1

British drill rifle, More Rounds than FAMAS F1 but longer Reload and Swap time.

3. Finished Events–Go to Event Page >>

Sudden Attack, Touch Down( January 27th ~ February 24)

Event 1.Touchdown Event!(January 27th ~ February 17th)

Please ScreenShot the Touch Down moment! Randomly selected 10 people will be announced and receive the Bomb Techkit(7 days) and Color Nickname(7 days) on Feb, 24th after the weekly maintenance.

Color Nickname(7 days)

healthdevil michel3171 shakirkhan59 Eraldo999

LsN1905i

Bomb Techkit (7 days)

sephiroth16 Mrsto04 reloadz MeDaMeuChipPedro

LuckyChance

My Wish to 2011 Sudden Attack!, Part II( January 13th ~ February 10)

The following users are winners of this event and will get GH Cash on Feb, 24th after the next weekly maintenance.

Mrbeanking

luiz123

binladenbobm

bluefingers21

waff

blina

sscbross

birain91xd

sm321

rockshot

dongkyun100

gzaleproso10

erickimisback1

shakirkhan59

T1M77777

timmyj25

Note:We announce the Forum ID and 3rd winners are 10 users because of the qualification. Plus, 3rd users will get 10,000 GH Cash instead of 5,000 GH Cash.

Congratulations!!

4. New Upcoming Events–Go to Event Page >>

February Update Event! (February 24th ~ March 10th)

Event 1. Hot Item "Weapon Skinbox" Renewal!

Brand New Weapon "L85A1" will be updated to "Weapon Skin Box" Please leave the comment about L85A1. Randomly selected 10 users will receive the Bomb Techkit(7 days) and Color Nickname(7 days) on Mar, 17th after the weekly maintenance.

Event 2. One way screen shot event!

Please leave the screenshot of "One Way" map. Randomly selected 10 users will receive the Bomb Techkit(7 days) and Color Nickname(7 days) on Mar, 17th after the weekly maintenance.

We will make every effort to meet your needs and provide you with satisfactory service. In case any players may have problems after this maintenance, please contact to 1:1 customer support via the Q&A section. We will respond to each individual email at our best.

Thank you for playing

-Global Sudden Attack –
Next Article
A brand-new class "Protector" will join the Lunar Fox tribe for KORAMGAME's Spirit Tales on the 26th of February 2014.
by Mikedot
Wednesday saw the E3 speed pick up and a lot of last-minute meetings fall into place. So much so, there's too much to talk about.
by DizzyPW
On November 17th, Mia Online announced the release date of the 3D open-world action MMORPG from Cubizone.
by Ragachak