Star Supremacy hosts twisted Trick or Treat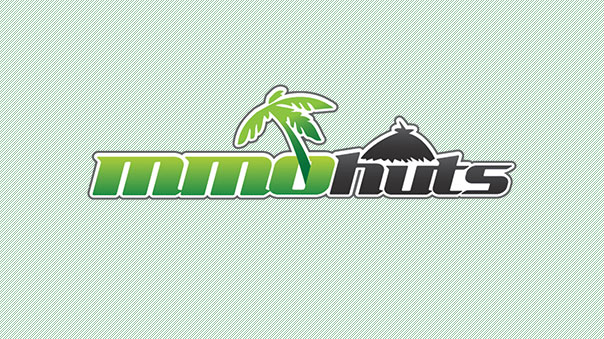 Players of Star Supremacy will be able to go through a special trick or treat event, starting on October 28 and running through November 3.
During the event, GMs will hide on a planet (changing every 48 hours), with treats to hand out to players who find them. However, several obstacles will be on the path to finding a GM, including fake GMs. Players who succeed in finding, and making it, to the right GM will earn rewards including pumpkin helmets, Halloween candy, and longevity tokens.
Star Supremacy Gameplay Screenshot

Source:
This Halloween, players will be treated to a special event in Star Supremacy.  Starting tomorrow, one of our GMs will be hiding on one of several planets in the game.  The GM will have a limited amount of Halloween treats for the players and it won't be easy getting those treats.  Players who overcome the obstacles and are able to find the GM while the treats are still available will be rewarded.  Players should be warned that the GM will be changing locations every 48 hours from one planet to the other.  So incase word gets out of a GM's location, players will have to rush to the location before it changes.  There will also be fake GMs so players will have to make sure they find the right GM and then send a Private Message to that GM in the form of "Trick or Treat" in order to get their Halloween treat.

Event Details:Valid time:  28th Oct—3rd Nov

Rewards: Top 1-5: pink pumpkin helmet*1, big Halloween candy*10, longevity token*2

Top6-10: purple pumpkin helmet*1, big Halloween candy*5, longevity token*1

Others: small candy*5, space treasure*1

Notes: rewards will be sent through in game mail in open beta and make sure to login your current account to get rewards in open beta.
Please check out the official website for more information, announcements, and events as Star Supremacy launches or follow us on Twitter at http://twitter.com/#!/Star_Supremacy and Facebook, http://www.facebook.com/pages/Star-Supremacy/167124213363092?sk=wall.  You can also follow us on Raptr at http://raptr.com/game/Star-Supremacy.

Star Supremacy is currently hosting a facebook event.  3 random players will be selected to win a gaming headset once the facebook page reaches 30,000 likes.
Next Article
Late adopters can finally buy their copy of the game.
by MissyS
While HeroesGo takes full advantage of being able to battle in a full 3D space, the overall combat in HeroesGo lacks polish. Performing just a...
by Mikedot