Pangya United announces Wiz City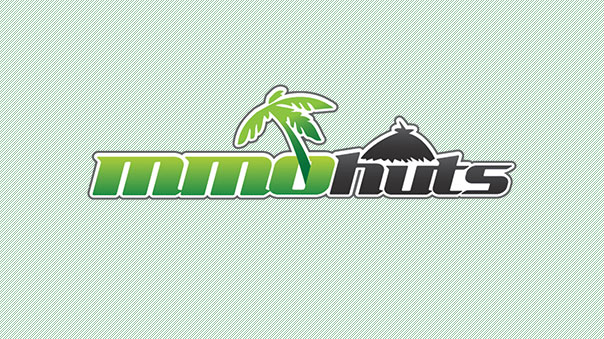 Pangya is preparing for one of its largest updates yet, "Wiz City."
The update will introduce the new Wiz City golf course, found in Maga Valley and illustrated, of course, with magic granted by the wizards and witches of the area – including flying carpets that can be used during the game. In preparation for the release, Pangya will host several events including giveaways for playing the game, a billboard art contest, a tutorial video contest, a tournament, and more.
Pangya United is published by SG Interactive, which also publishes Trickster Online and Grand Chase.
Pangya United Gameplay Screenshot

Source:
Pangya United Hits the Links with Special In-Game Events in Preparation for New "Wiz City" Map

Irvine, Calif. – Oct. 25, 2011 – Pangya United, the free-to-play anime-style golf game from SG Interactive, a leading publisher of free-to-play games, is preparing to unleash a new challenge on players with the upcoming "Wiz City" golf course. Situated in the southernmost section of the scenic Maga Valley, Wiz City is the home to some of the most influential wizards and witches in the world of Pangya. Since no city full of magic would be complete without flying carpets, players will be able to use them to make deadly accurate shots. The new set of holes is Pangya's seventeenth course and marks the game's biggest content update in more than a year.

To celebrate the extensive new content and get players ready for the bewitching course, SG Interactive is giving players some special opportunities:

Warming Up for Wiz City

Pangya United players should perfect their shots to win big in Wiz City, and there's no better way than practice! Players who log in to play between now and Nov. 9 will get special in-game prizes such as Gacha Coins, Card Removers and Time Boosters. Visit theWiz City Event Website for more details

Magical Billboards

Players can design a Wiz City-themed billboard for a chance to have it displayed in the game for two weeks. Players can use the billboards to promote themselves or their guild, and show off their art skills to the whole Pangya Unitedcommunity. Interested players can submit a JPEG file in size of 256 x 128 pixels tohttp://pangya.ntreev.net/Content/310110111001-1.01088-1.aspx

Pangya United is an anime-style casual online multiplayer golf game. The game provides five different modes: Versus, Tournament, Battle, Ghost and Family mode. Players can register for free by signing up at http://pangya.ntreev.net.
Next Article
Funcom's Age of Conan introduces the brand new Hyborian Tales: Shadow of Vanaheim!
by MissyS
World of Tanks Mercenaries gets ready for an exciting new limited mode for PS4/Xbox One.
by Ragachak