Star Conflict Season Two Now Available w/ Holiday Events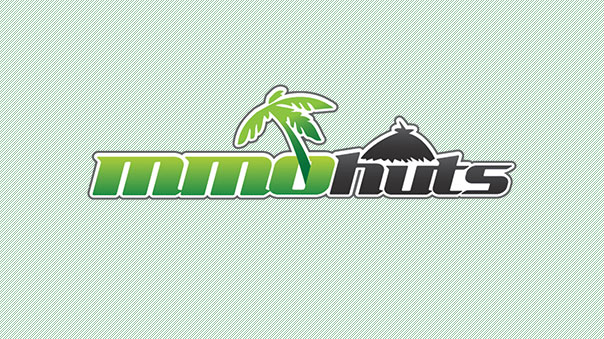 StarGem Inc. and Gaijin Entertainment are celebrating Star Conflict players this season with special in-game events and achievements, as well as a selection of new decals and skins to spruce up their space ships for the holidays. Players can also take advantage of up to 50% off items in the store to equip their ships and gear up for the new content coming to Season 2 in January, which includes, most notably, the formidable Dreadnought. For more information about the Season 2 content update and to take advantage of the holiday sale, visit: http://star-conflict.com/en/store/
The Season 2 update expands on the Alien Invasion storyline released in September. The second invasion wave pitches Star Conflict players against a treacherous Cyborgs faction in addition to Aliens. New enemies already available in Star Conflict with Season 2 are Defilers, giant alien spaceships that can only be destroyed by groups of up to 12 players during raid-missions, and Hunters, a new alien type that is invulnerable to every weapon. To combat the Hunters, players must search the far reaches of space to find iridium to help scientists develop a new weapon to take them down.
The introduction of Dreadnought class ships after the holidays will signify interesting new challenges for Sector Conquest, and introduces new E-Sport opportunities for 2015.
"Season 2 is an exciting phase in Star Conflict. Not only do players have to worry about PvP attacks in the free to explore environment, but now they must also go up against new enemy types. And this time, it involves everyone: Outer Space is now open for all pilots, starting from the first rank. With the addition of Dreadnoughts after the holidays, these huge spaceships will add another dimension to intergalactic combat. And we believe that all changes will provide a broader, richer experience for Star Conflict players", said Stanislav Scorb, Director of StarGem, Inc.
Players can learn more about Season 2 in Star Conflict and start playing by visiting: http://star-conflict.com/
Hello, Internet! The first week of the Smite Pro League is in the books, and wow, did we start off with a bang or what?
by Ragachak
GameFuse, a leading publisher of free-to-play online games, is pleased to announce that Kings and Legends Global, a highly addictive and compe...
by MissyS