Spirit Tales announces closed beta registration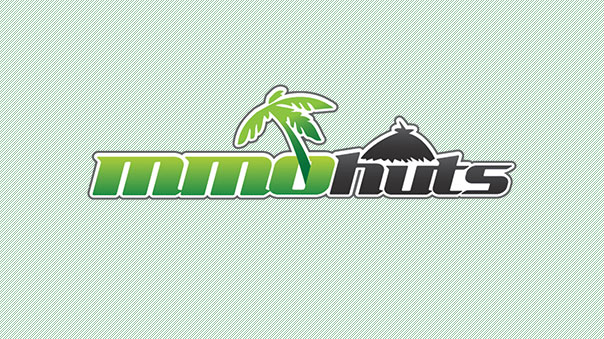 KoramGame has announced the start of closed beta registration for its upcoming MMORPG, Spirit Tales (st.koramgame.com).
Spirit Tales is an anime fantasy MMO, where the world is divided into light and dark hemispheres. The game features three tribes (Gold Kirin, Maned Dragon, Lunar Fox) and six classes (Sorceror, Fighter, Archer, Shaman, Warrior, and Assassin). It also promises an in-depth skill tree, crafting, 5v5 PvP arenas, a pet-capture system, and a sweetheart system. The game will be available for both North America and Europe.
Koramgame also publishes Indomitus and Three Kingdoms Online.
Source:
Spirit Tales Early Registration Begins

Epically Cute, Massively Fun!

Sunnyvale, CA – (Jan 23rd, 2012) – KoramGame Ltd., a leading developer and publisher of free-to-play online games, announced today that Spirit Tales, a light- hearted anime fantasy MMORPG  developed by X-Legend, has begun registration for Closed Beta (CB). Closed Beta is slated to begin in late Q1, 2012, and players can now register at the game's official website: st.koramgame.com

"Our goal is to offer vibrant gameplay for all ages by creating and cultivating a gaming community with features specifically designed to enhance the player experience," says Yann Wang, GM. "We hope that the community will enjoy the game and the features we've added to provide the players with endless hours of fun."

Spirit Tales takes place in an earth-like fantasy world and is divided into two hemispheres, the dark and the light. ­Players will embark upon a journeyinto a magical realm mixed with light-hearted animation, alluring characters, and unique experiential blends of action, adventure, and RPG gameplay. With 6 classes and a fully customizable creation system, players can expect a high-degree of in-game freedom. With gamers in mind, Spirit Tales is designed to offer players a unique and extensive pet-capture system, over 40 million customization combinations, PvP (Player vs Player) battles, and in-depth character progression.

REGISTER NOW for Spirit Tales Closed Beta by visiting: Spirit Tales Closed Beta Registration
For updates and contest giveaways visit Spirit Tales on Facebook: Spirit Tales Facebook Page

Spirit Tales will be available in North America and Europe.
Next Article
Featuring a popular K-POP group to promote the game
by Mikedot
John Romero and fellow id Software co-founder Adrian Carmack proudly announce BLACKROOM™, a visceral, varied and violent shooter
by MissyS